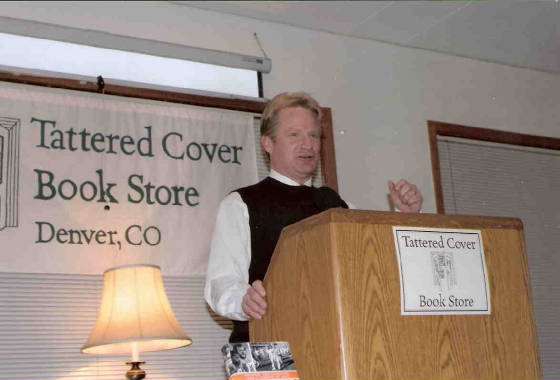 Email: terry@terryfrei.com
Twitter: @TFrei
Please direct all film rights and screenwriting
inquiries to:
Jeanne Field
Windfall Management, Los Angeles
windfall1@roadrunner.com
Literary agency representation:
Seeking new representation. Inquiries welcome.
Terry Frei is a Denver-based journalist, novelist, historian, screenwriter and
affiliate professor at Metropolitan State University of Denver.
of it appeared in
his high school's literary magazine. It was published
many years
Frei was raised in Eugene, Oregon, where his father, Jerry, spent 17 years
on the
University of Oregon football staff, including as the Ducks' head coach.
When his
father joined the Denver Broncos staff, beginning a long stay in the
NFL as a coach,
scout and administrator, Frei moved to the Denver area
while in high school and is
a graduate of Wheat Ridge High and the University
of Colorado at Boulder.
Now in his second stint at The Denver Post, Frei has been named a state's
sportswriter
of the year seven times -- four times in
Colorado and three times
in Oregon. He also
has
written for the Rocky Mountain News,
the Portland Oregonian and The Sporting News.