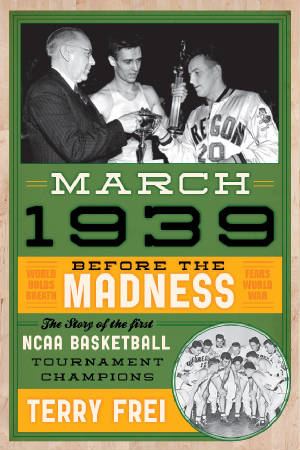 When doing media interviews about March 1939: Before the Madness,
both at the time of its original release, and now at the approach of
Oregon's appearance in the 2017 Final Four, I often have been asked:
"How'd you come to do this book?" It's a natural question, and my
answer -- involving my connection to the material and my inquisitiveness
about the period covered in the book -- always is a condensed version of
the book's introduction. So I thought that I'd post the Introduction here.
-- Terry Frei, March 27, 2017