The second is from when Tom Graham was fighting brain cancer in early 2017. Bob Newland came to Denver. We visited Tom together, and that's Bob with Tom. Bob clearly was saying goodbye to a treasured teammate. Tom died a few weeks later.
Now Tom and Bob both have left us. Two of the four. They're saying, "Go Ducks!" together.
Here's Ryan Thorburn's story in the Register-Guard:
As you can see, Ryan spoke with Dan Fouts, Ahmad Rashad, Tom Drougas, Ken Woody ... and me. He also mentions my roman a clef novel, The Witch's Season. (It's also a screenplay.) If you tell me that the novel's wide receiver Keith Oldham sure bears an uncanny resemblance to Bob Newland, I would neither confirm nor deny.
Bob's three-season stats in the time when freshmen couldn't play on the varsity: 125 receptions for 1,941 yards and 13 touchdowns. In four seasons with the Saints, where most of his receptions came in connections with Archie Manning, he had
124 receptions for 1,877 yards and eight TDs. He is believed to be the first NFL player to score a TD wearing shoes from an upstart Oregon-based company with Eugene roots -- Nike.
Memorial service arrangements are pending.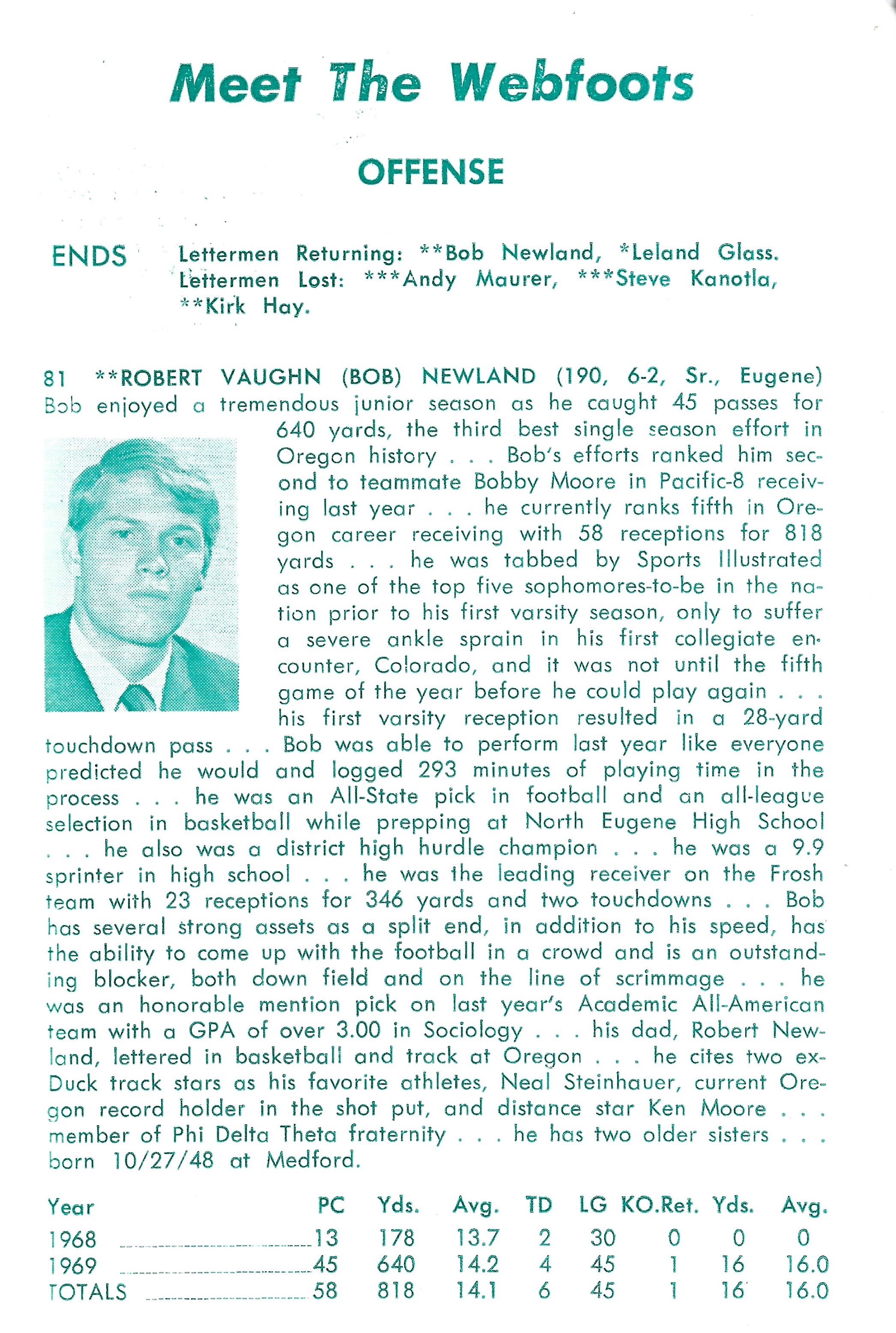 Tom Graham, Tom Blanchard, Bobby Moore / Ahmad Rashad,
Bob Newland on the Oregon campus.