(This is a secure web site in process of being transferred to a newer, updated platform.)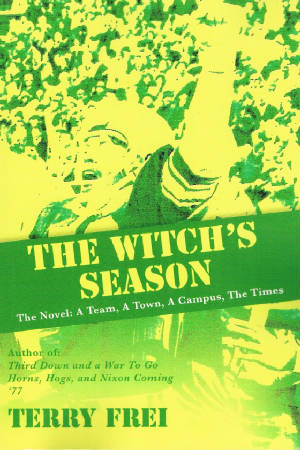 Terry Frei has written the screenplay adaptation.
Film Rights, Screenplays, Representation
"Events carry the story forward swiftly, and that alone would make it a good read. But Frei has a larger point to make. It's during times of upheaval, when the very foundations of normalcy are being shaken, that personal courage, honor and the willingness to stand fast on principle matter most. All of the central characters in Frei's story will have to decide whether to make that stand, and if so, how to make it. Frei has written three nonfiction books, most notably Horns, Hogs, and Nixon Coming. This book proves he can write fiction too." -- Ken Goe, Portland Oregonian
On one of the nation's cauldron campuses during the 1968 Nixon-Humphrey presidential campaign, Cascade University President Neal Hassler is caught between militant students and an irate citizenry. Under statewide criticism, he is defiant in public as he unravels behind the scenes. His primary student antagonists are SDS leader Annie Laughlin and Jake Powell, chairman of the Campus Coalition Against the War. They're close to student journalist Kit Dunleavy, who struggles to balance her relationships with the radicals and her theoretical objectivity.
Complicating matters and infuriating fans, Jake also is a starting linebacker for the Cascade Fishermen football team, expected to challenge O.J. Simpson and the USC Trojans for the Pacific 8 Conference title. Coach Larry Benson, a World War II P-38 pilot criticized for allowing his players to participate in campus politics, faces pressure to both tighten the reins, especially with Powell and star tailback Ricky Hilton, and win at all costs.
Amid campus and national unrest, the Fishermen -- an eclectic group with several star players and bright young coaches destined for bigger things -- encounter triumph, controversy, and disappointment. Ultimately, the ensemble cast's fates are intertwined in a fall that becomes The Witch's Season.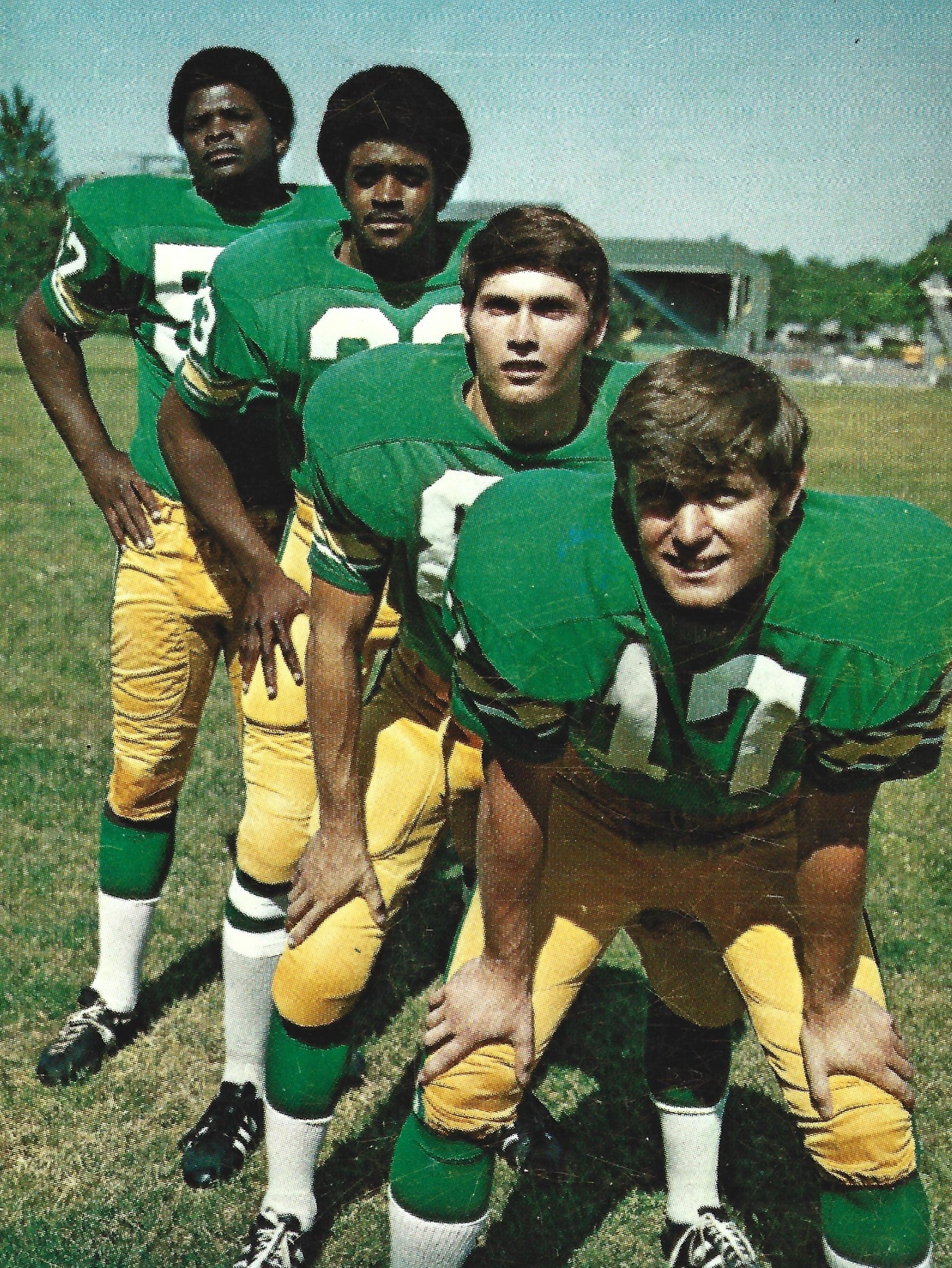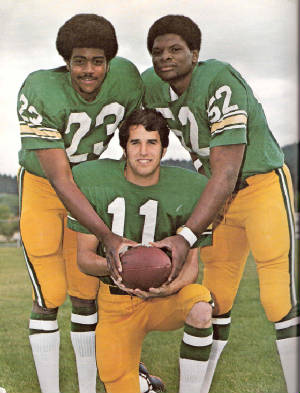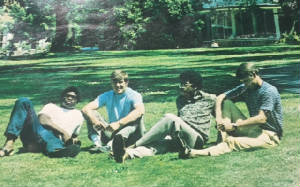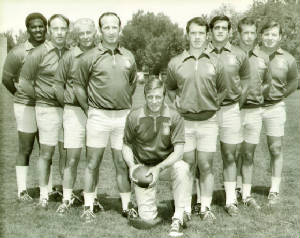 The Witch's Season
was Terry Frei's first novel. He began it while in high school and part of it appeared in Wheat Ridge High's student literary magazine,
Tableau.
It remained the quintessential novel-in-progress, in the drawer and the computer, until it was published after Frei's first three non-fiction books --
Horns, Hogs, and Nixon Coming; Third Down and a War to Go
; and
'77
. It's a roman a clef novel based on the Oregon Ducks of the Woodstock era (roughly 1967-71). Events in that period of the Oregon program suggest the narrative that for the purpose of the novel is compressed and set in late 1968 and early 1969.
The chapter titles all are titles of songs or albums popular when the events take place (e.g., "All Along the Watchtower," "Born to Be Wild"...) and that adds a Classic Rock soundtrack -- even if it's only playing in your head.
The Oregon coaching staff included Jerry Frei, George Seifert, John Robinson, Bruce Snyder, John Marshall, Ron Stratten and graduate assistant Gunther Cunningham. Three of those men became NFL head coaches and a fourth, Snyder, came within one play of winning a national championhip as the head coach at Arizona State.
The rosters in those years included future NFL players Ahmad Rashad, Dan Fouts, Tom Blanchard, Tom Graham, Bob Newland, Tom Drougas, Tim Stokes and Bill Drake.
The characters of The Witch's Season either in whole or in part are modeled on real figures, and mostly are composites.
The screenplay version has an even more compresssed timeframe than the novel. The rebel linebacker becomes a quarterback. Essentially, two of the book's major characters -- composites to start with -- have been additionally combined into one. Interested parties, please contact
Jeanne Field
.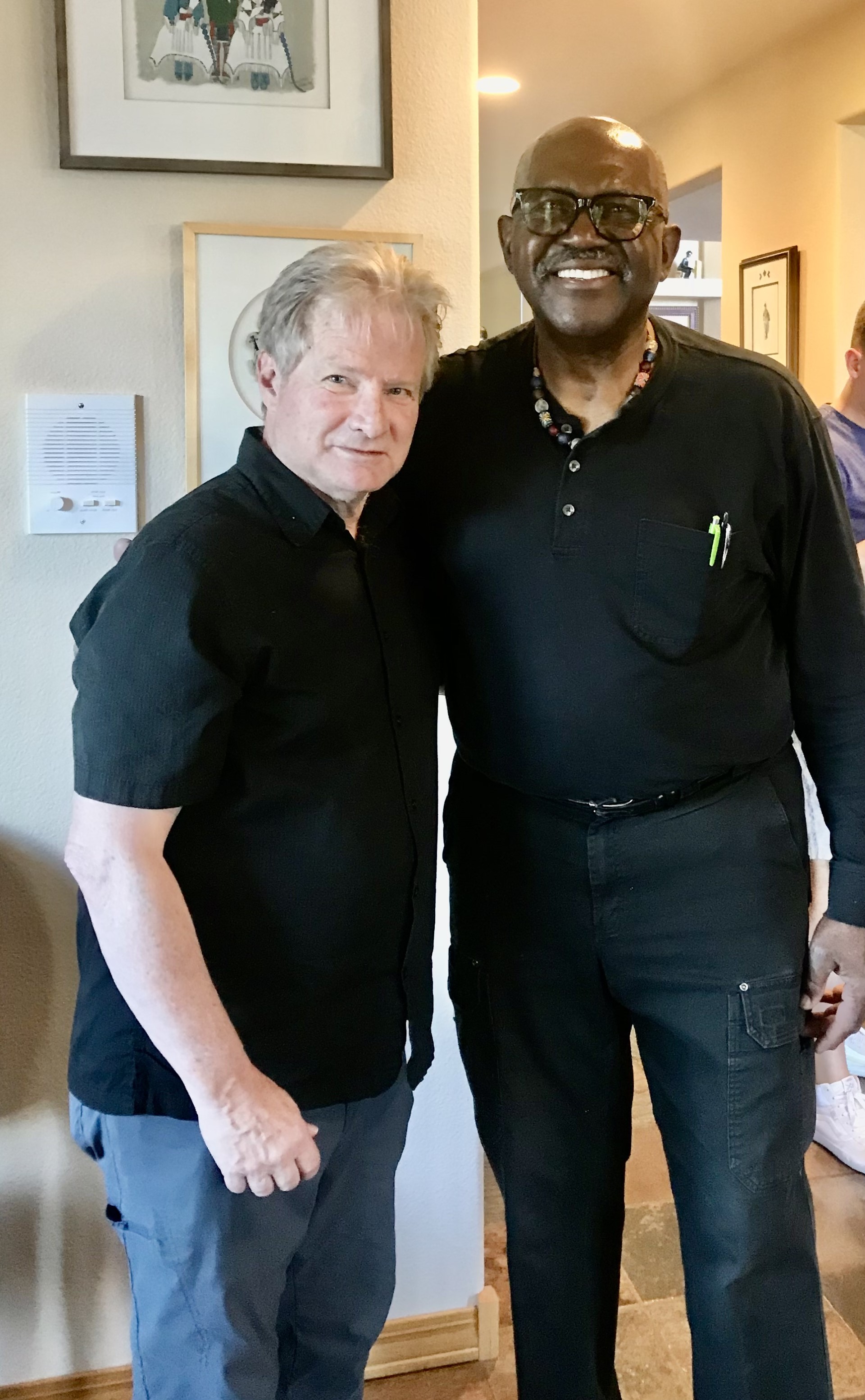 July 2023: With retired former Colorado Springs orthopedic surgeon Orderia Mitchell,
the model for Air Force Falcons All-American center Andre Orderia in The Witch's Season.