June 6, 2021
Pierre Lacroix
Celebration of Life
at Hilton Inverness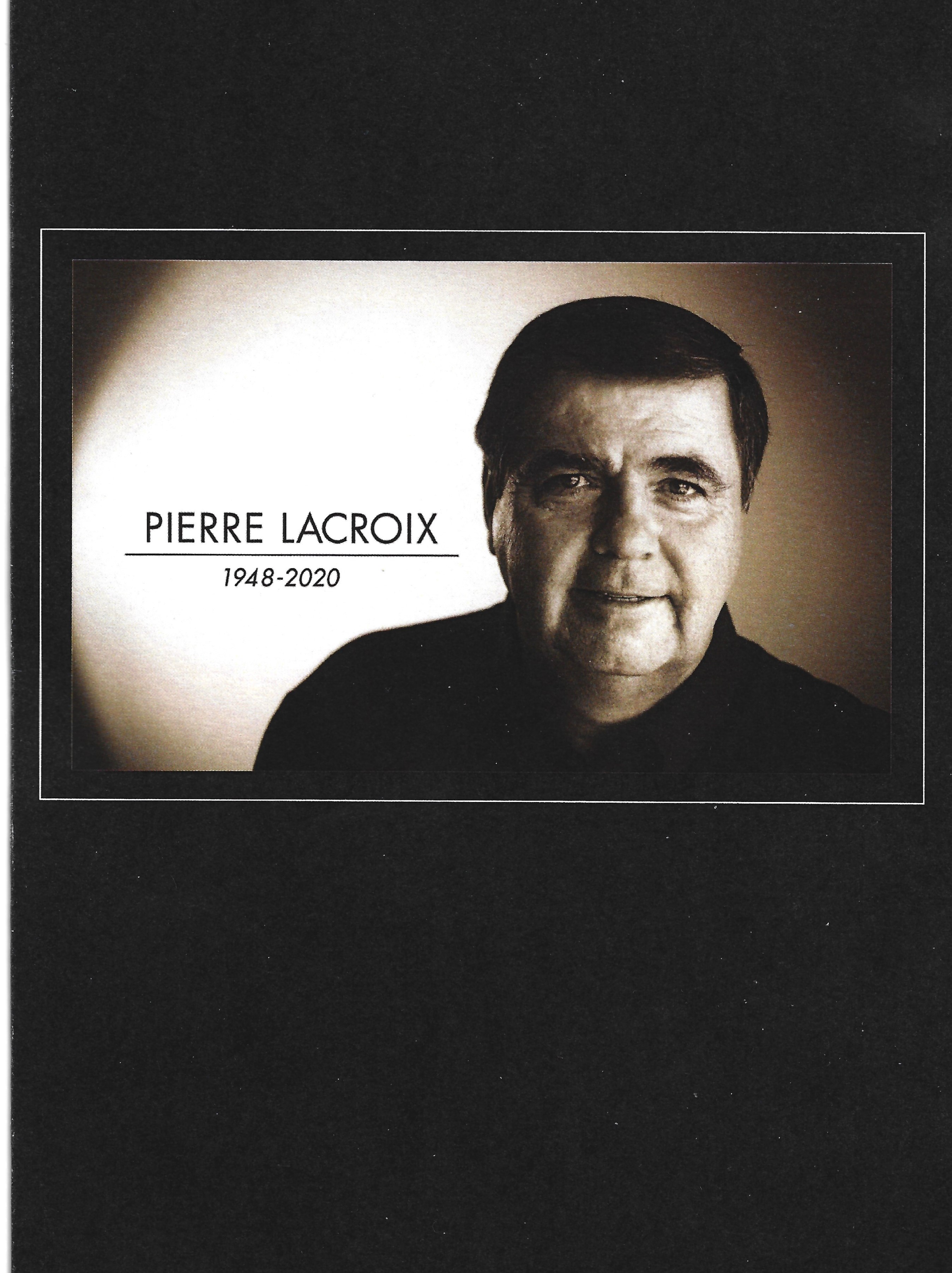 On Sunday afternoon, Colorado's hockey gliterati -- and more -- gathered at the Hilton Inverness to salute former Avalanche general manager Pierre Lacroix with a Celebration of Life.
It wasn't really a "media event."
I was honored to be among three or four non-Altitude media members present and it was fun to see so many faces from the Avalanche past and present, plus the Colorado hockey community, and to say hello to many.
But I took neither a notebook nor recorder, and I turned off my cell phone to eliminate the temptation to take pictures.
So I'm going to be brief here, show the "program," run down the speakers and let the salute I wrote after Pierre's death to speak for me.
First, here's that:
My December 19, 2020 Salute to Pierre
Altiutude's Kyle Keefe was the master of ceremonies and the speakers included:
-- Pierre's son's Marty and Eric.
-- Pierre's grandson Max.
-- Claude Lemieux, on behalf of the ex-Avalanche players.
-- Ex-Avalanche coach Joel Quenneville.
-- Avalanche vice president of hockey administration Charlotte Grahame, who was Pierre's aide de camp for his entire stay in the front office, stayed on and now is nearing retirement. She drew a standing ovation for her emotional speech.
-- Patrick Roy, Celine Dion and 1984 Olympic gold medalist diver Sylvie Bernier via recorded videos.
Dion's late husband, Rene Angelil, was Lacroix's best friend, and she and Pierre's wife Colombe ("Coco") are close.
Among those in attendance who didn't speak were the Kroenkes -- Stan, Ann (who technically owns the Ball Arena teams) and Josh, plus original Avalanche CEO Charlie Lyons.
Others in the room included Joe Sakic, who returned from Las Vegas to be present, plus ex-coach Tony Granato and former assistant Jacques Cloutier; and ex-Avs Ray Bourque, Adam Foote, Rob Blake, Stephane Yelle, and Pierre Turgeon; and from the current team, injured defenseman Erik Johnson.
The ceremony closed with the distribution of goblets of Pierre's drink of choice -- Diet Pepsi -- and then a toast.
To Pierre.