October 15, 2021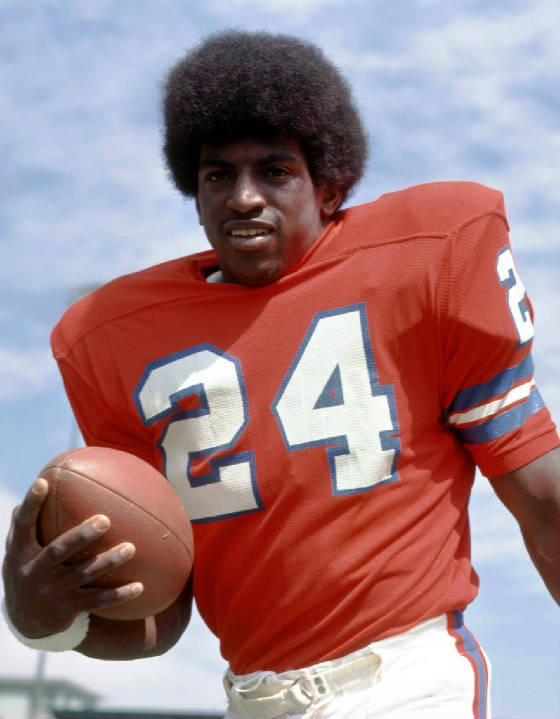 The sad news came today that Otis Armstrong died.
He was only 70.
Otis had battled health issues and pain, most notably from the toll playing in the NFL took on his body, for many years. Shamefully, the Broncos had failed to select and install him on the Ring of Fame. And now, if it happens, it will have to be posthumously.
Want to know more -- or be remminded about -- the NFL's 1974 leading rusher? (I'm honored to say that my father, Jerry, was the Broncos' offensive line coach at the time.) Keep reading.
I told Otis' story in '77: Denver, the Broncos, and a Coming of Age. The profile excerpts, including the narrative of his touching vitually lifelong friendship with Darryl Stingley, are below. I also did newspaper stories on Otis, using some of this material, and I suspect some of my work will be used by those writing about Otis' death.
After the book excerpts, I've left my most recent rant about Otis' omission from the Ring of Fame.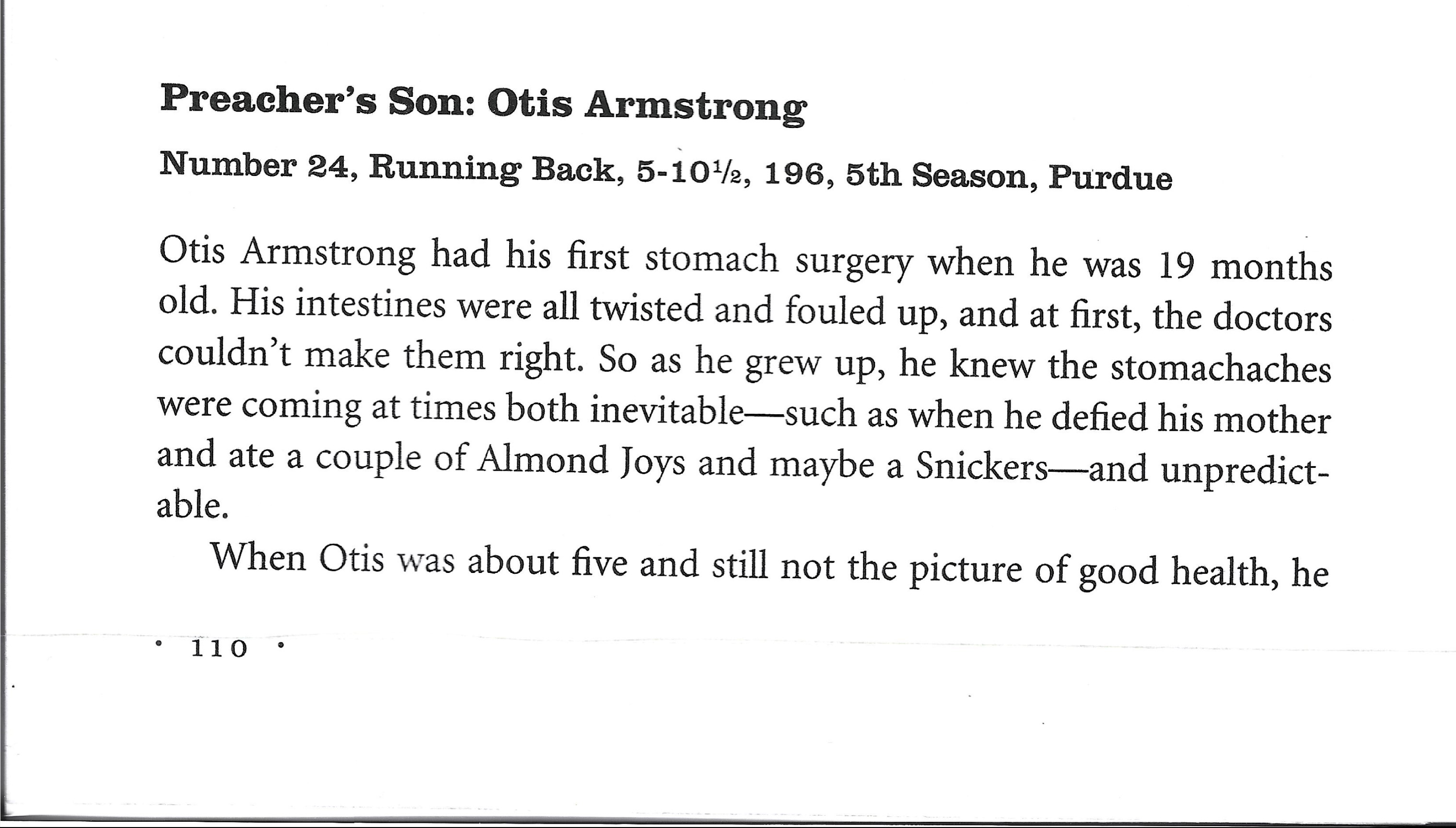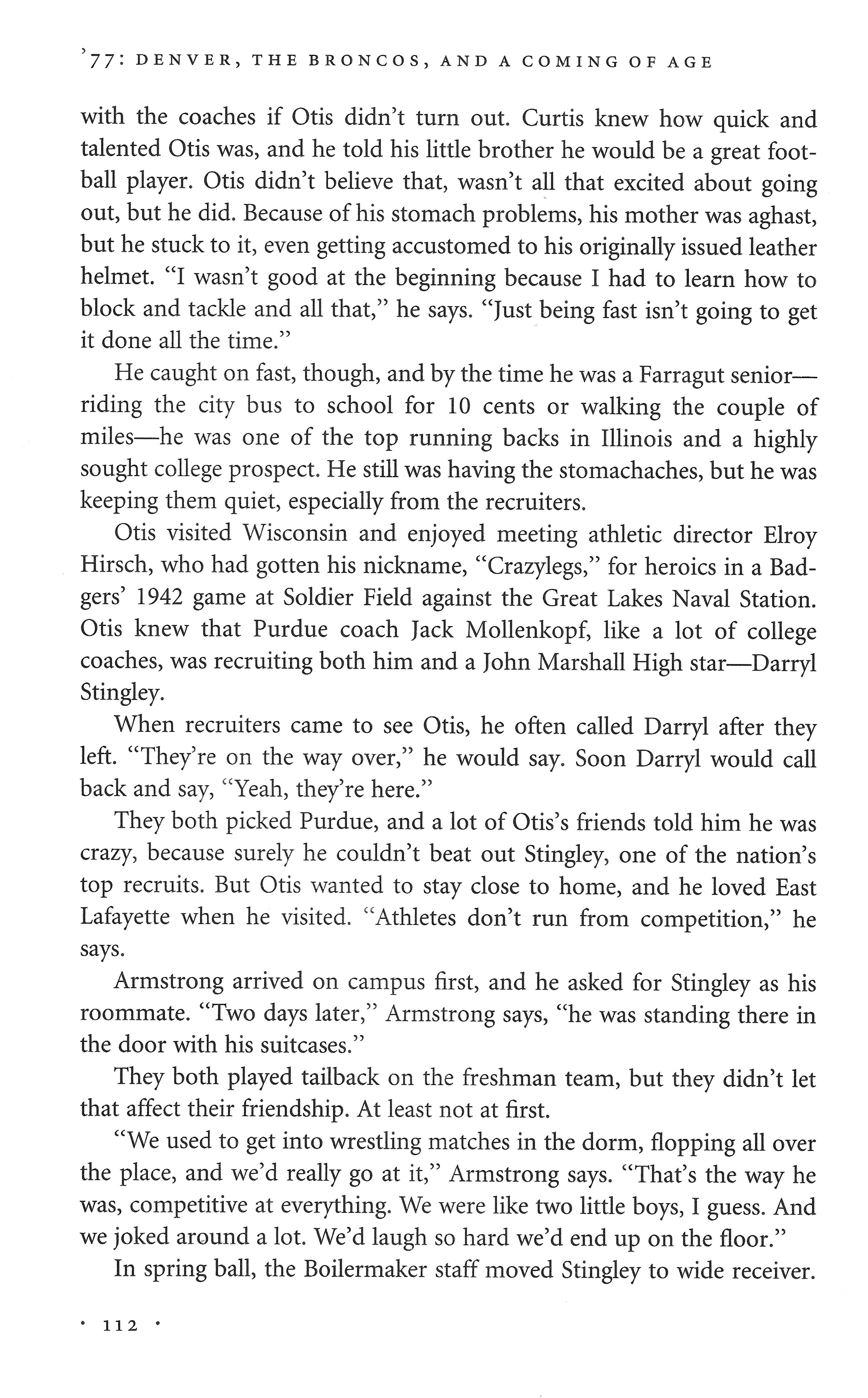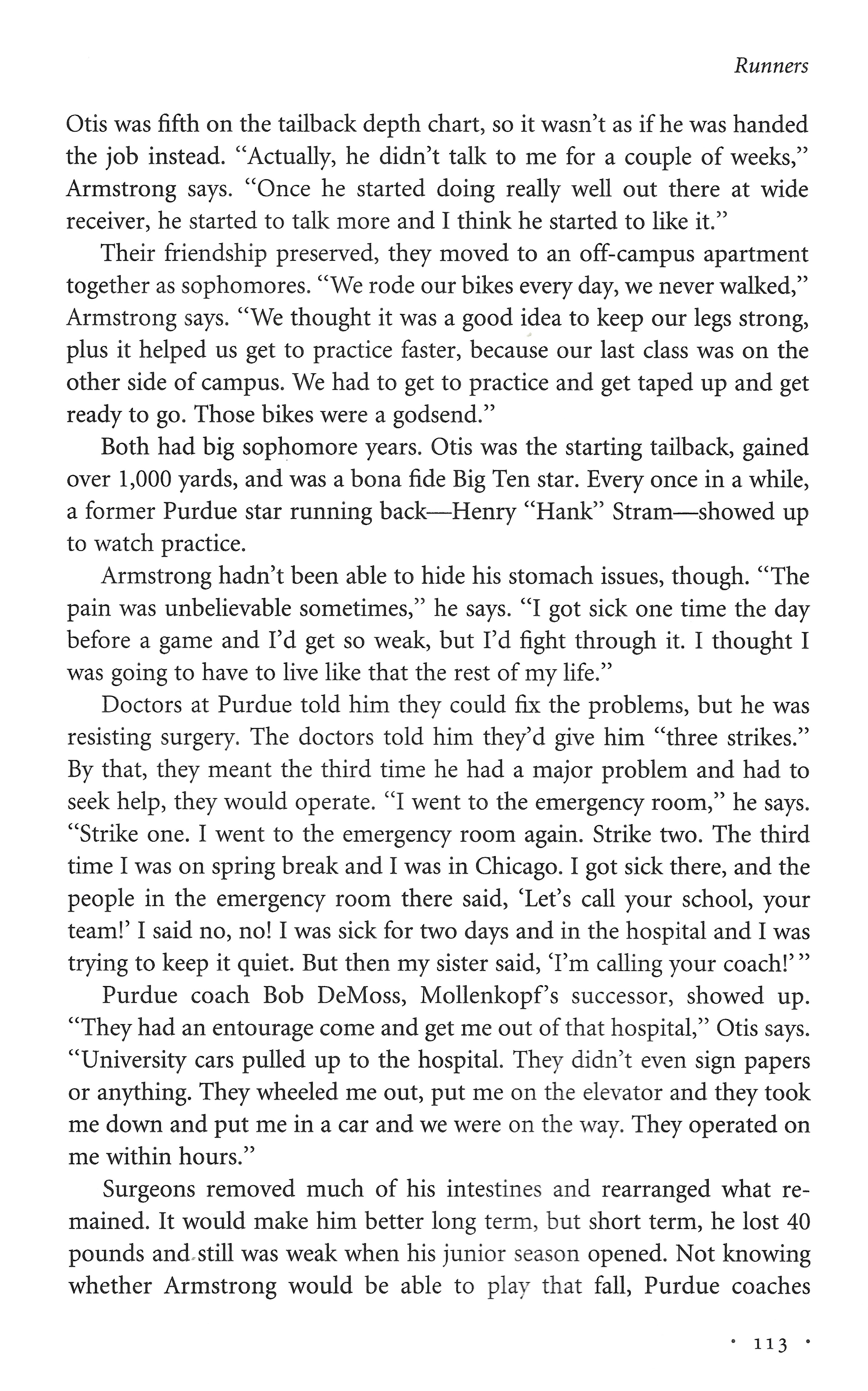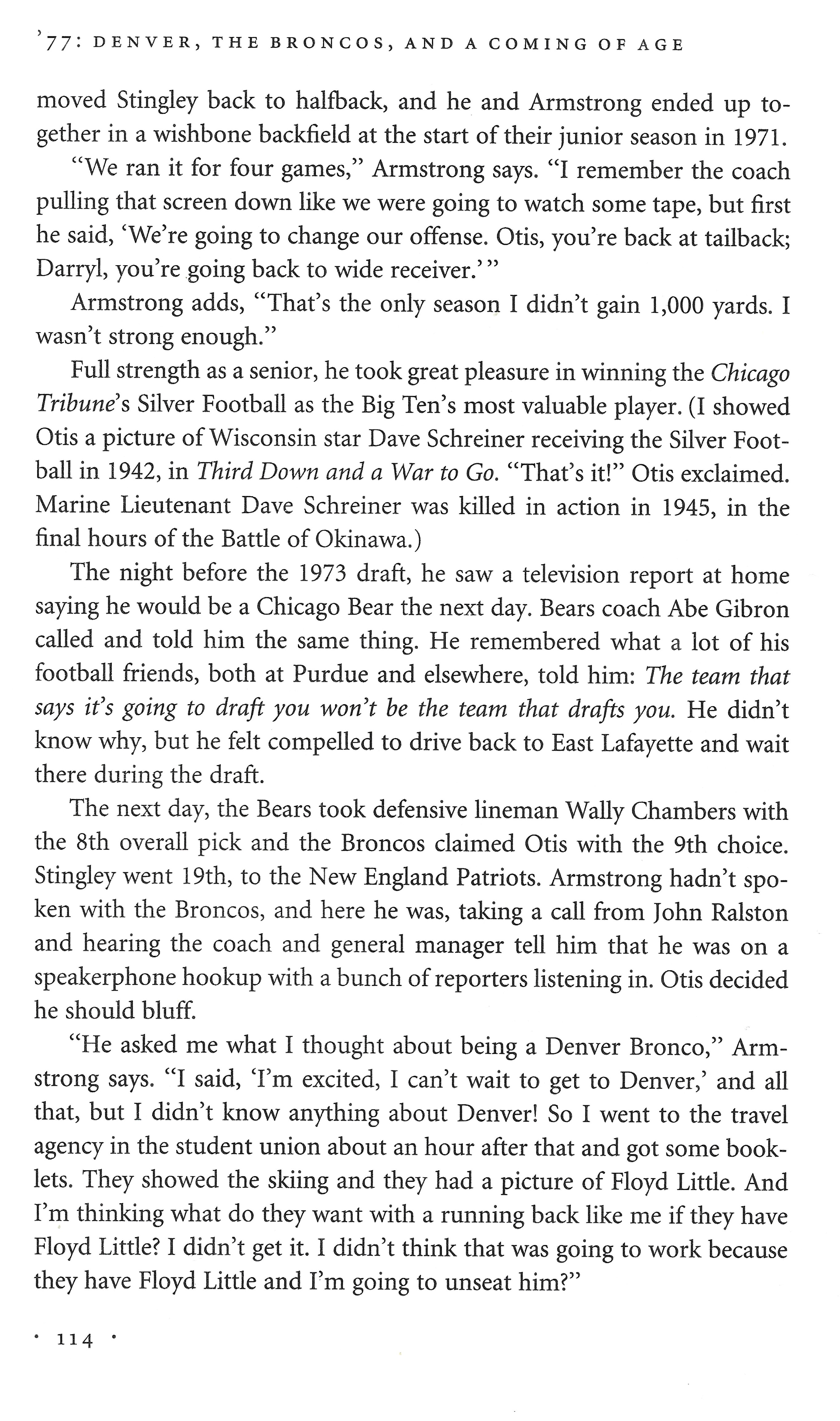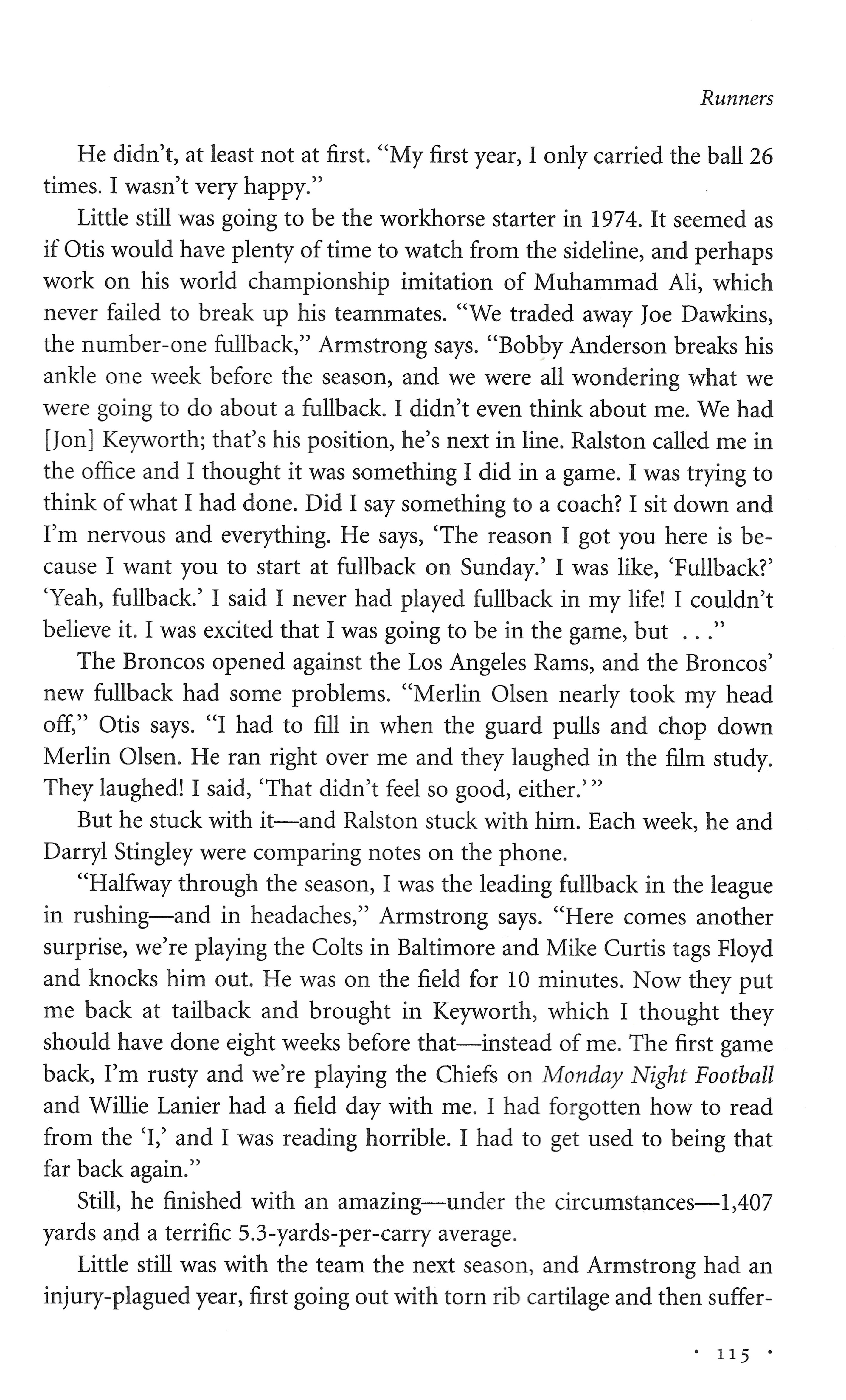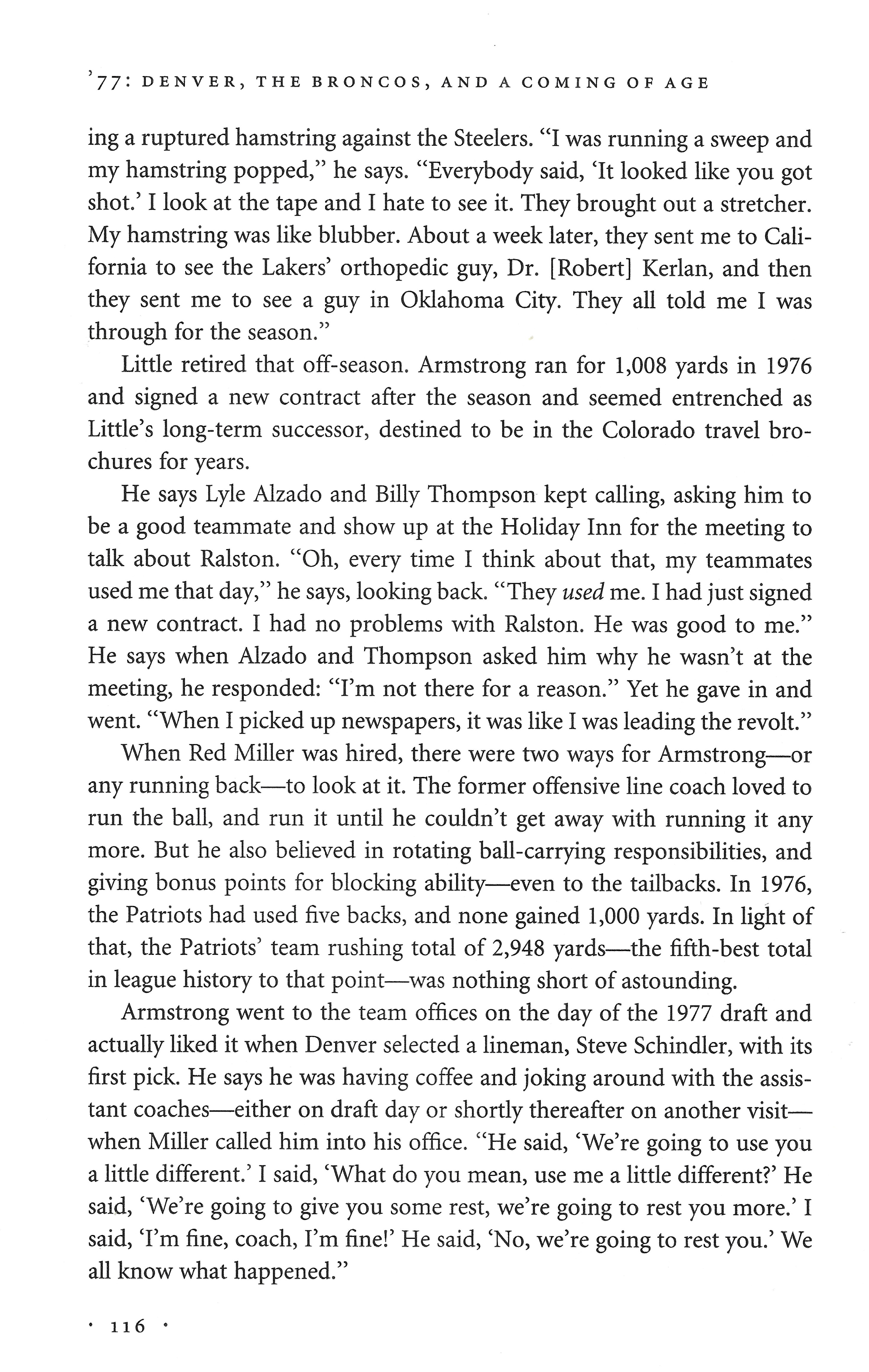 AFTERMATH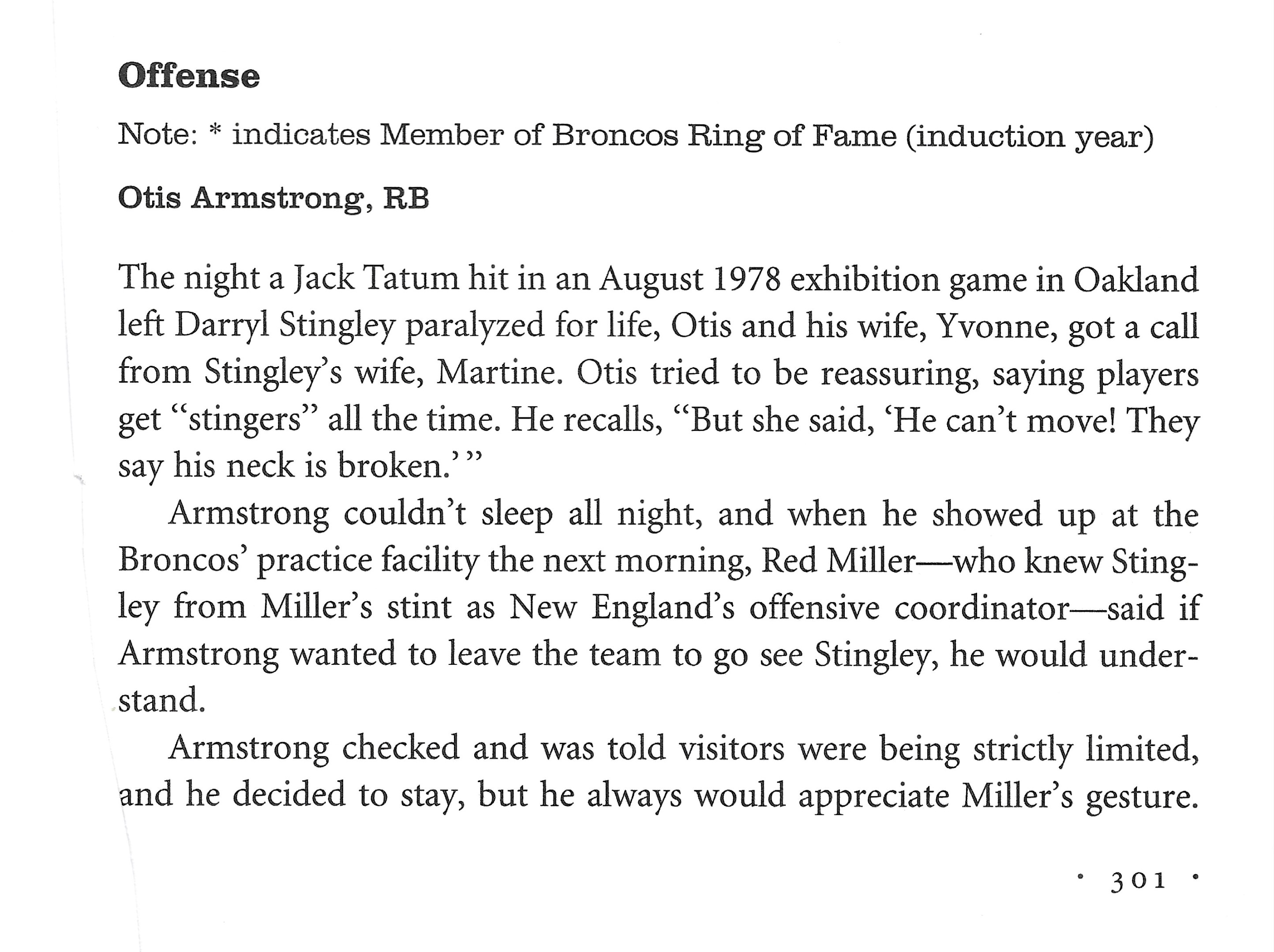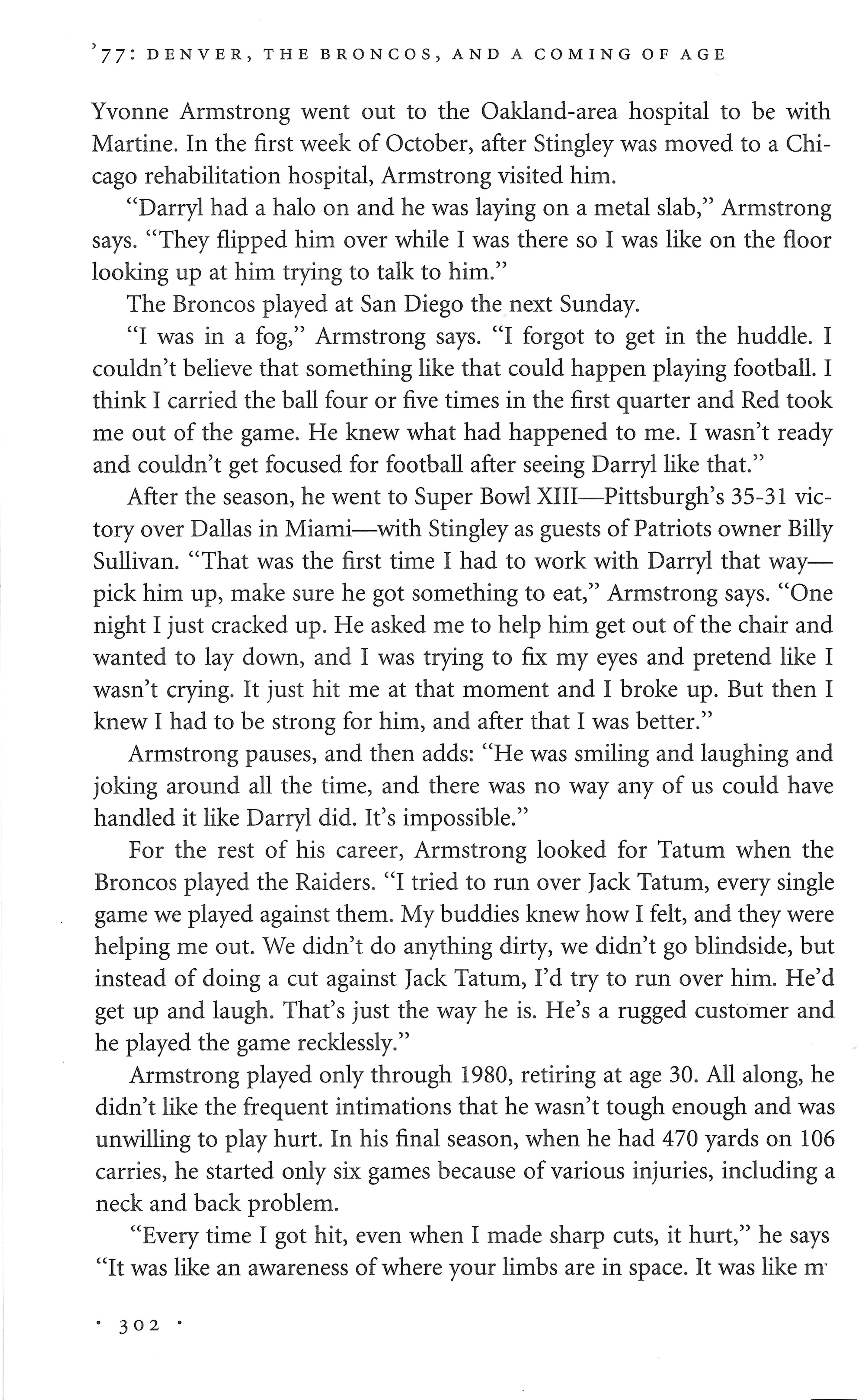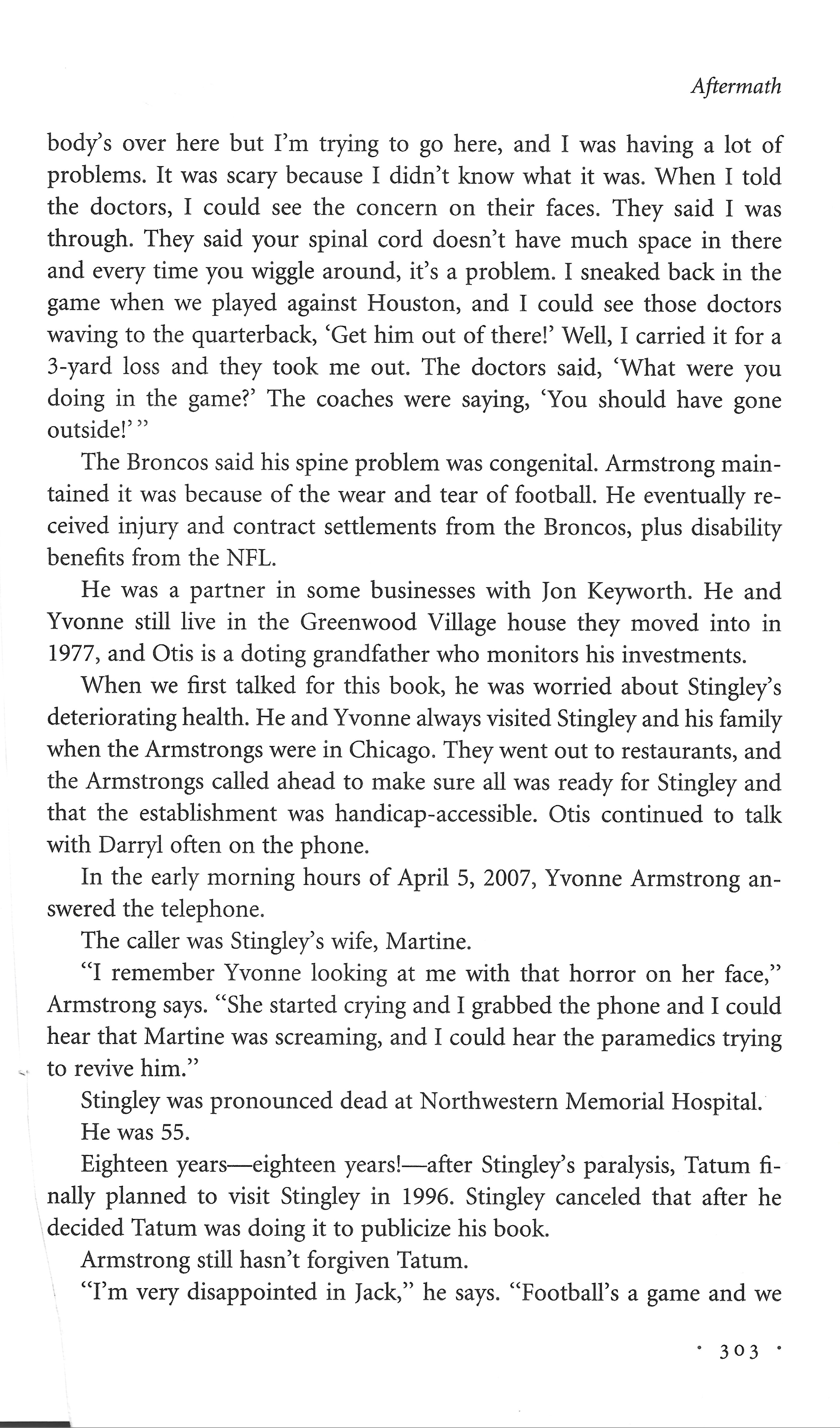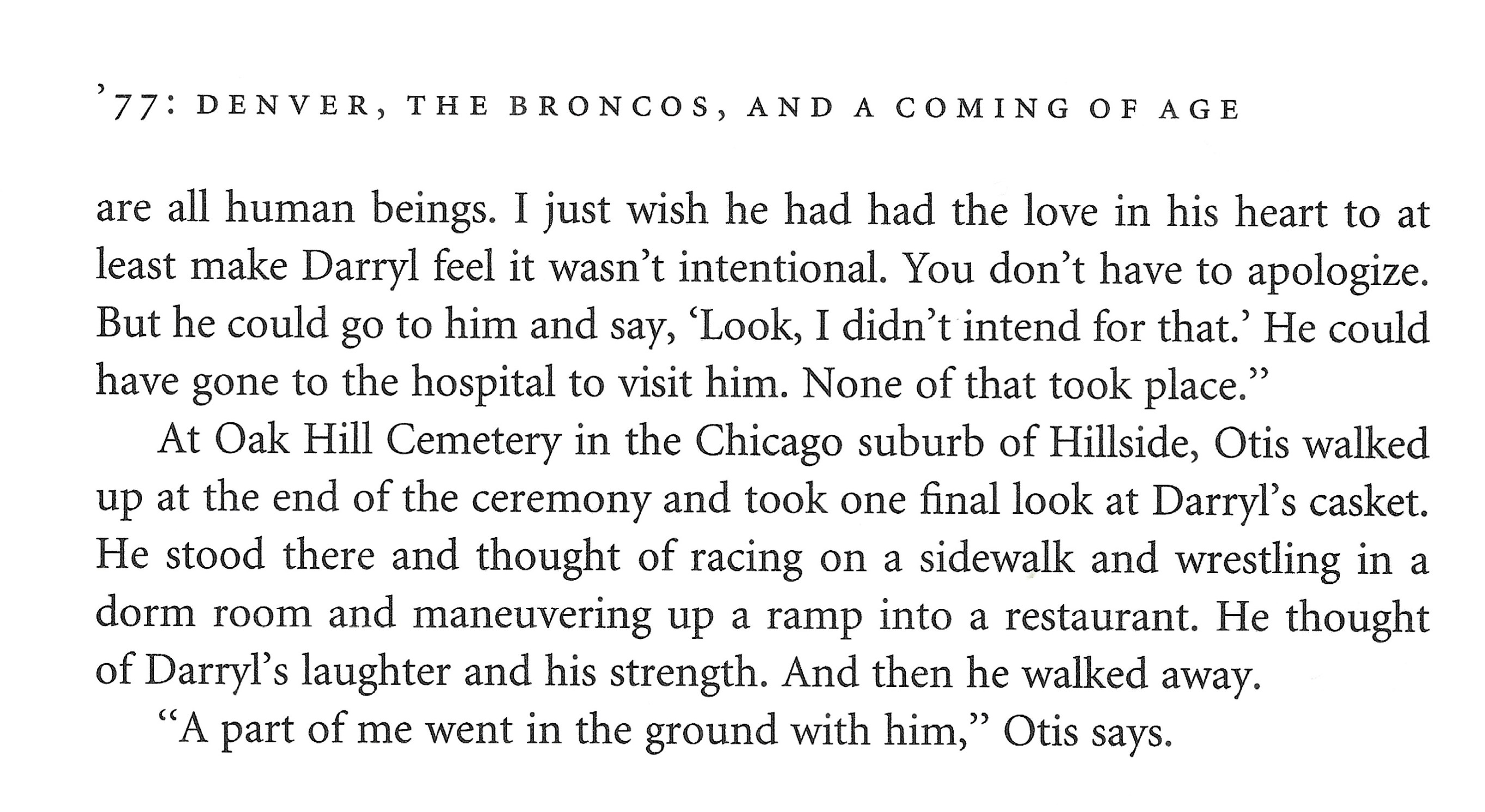 July 8, 2020
17th Annual protest
of Otis Armstrong
Ring of Fame snub
Congratulations to Mike Shanahan on his Broncos Ring of Fame selection, announced Tuesday.
But there's still a glaring omission: Otis Armstrong.
For years, the obvious Ring of Fame player oversights were Rick Upchurch, Simon Fletcher and Armstrong.
Upchurch made it in '14, Fletcher in '16.
Otis, who won NFL rushing title and played eight seasons (the final ones while battling injuries and team doctors), is still frozen out. It's not right.
I was going to write a new column about it, but bluntly, I've written the same thing about 10 times -- each time a Ring of Fame announcement comes and Otis isn't among the picks. (I thought that was a dramatic license exaggeration until I went back and looked. It isn't. It's more than 10.)
My 2018 Mile High Sports Column on his omission that year is here. Change all my Armies to Navies and 2018 to 2020, and it all stands.
Otis was a prominent figure in my book '77, of course, involving -- among other things -- his touching relationship with with Darryl Stingley, his Chicago childhood pal and Purdue teammate. Stingley was paralyzed after taking a hit from the Raiders' Jack Tatum in 1978 and died in 2007.
The column I did on Armstrong's reaction to Stingley's death is here.