"Madison Gillaspey never
came back." A WWII story
of love and loss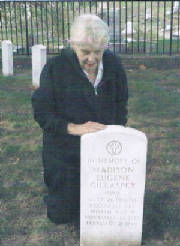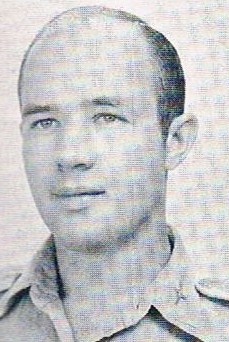 Irene Smith at the grave of Madison Gillaspey at the Keokuk (Iowa) National Cemetery
. As Irene Eck, she was engaged to Gillaspey, shown at right as a P-38 pilot in the Pacific.
I've received considerable gratifying reaction to my World War II research and writing, including from Third Down and a War to Go: The All-American 1942 Wisconsin Badgers since its hardback publication in 2004, and then the appearance of a new, updated and revised Third Down and a War to Go in 2007.
Among it all, I've been perhaps the most touched by hearing from two women whose
fiancés
I wrote about and were killed in action.
Arlene Chandler was engaged to former Wisconsin tackle Bob Baumann -- my father's Badgers teammate -- when the Marine first lieutenant was killed in the Battle of Okinawa on June 8, 1945.
I heard from her in 2004 and was able to get what she told me in the paperback. Read that story
here
.
Also, Irene Smith was engaged to P-38 fighter pilot Madison Gillaspey, my father's tentmate in the 26th Photo Reconnaissance Squadron, when Gillaspey was missing in action in early 1945 and later declared dead.
I heard from her in 2012.
She and her daughter, Cindy Smith of Montrose, Iowa, sent me a lot of material about Madison.
Cindy told me she had come across
my November 2000 Denver Post story
that served as the starting point for
Third Down and a War to Go
. She had been searching for information on a World War II pilot named Madison Gillaspey.
She started checking after attending an air show in Burlington with her mother, Irene Eck Smith. When it was announced that the third Friday in September was an annual day of remembrance for American POW and MIA, Irene was moved to tell her daughter more about losing her fiancee during World War II.

Madison Gillaspey.

Irene called him "Bud."

Madison and Irene Eck had attended high school together in Argyle, Iowa, were long-time sweethearts and were engaged to be married. While he was serving in the Pacific, she took flight lessons and was on the verge of taking a solo flight as a pilot herself when she got word that Madison was missing in action and presumed dead. Irene told her daughter that she was heartbroken and never flew again. Irene eventually met and married Cindy's father, Wendell Smith, taught grade school for many years, and now is a widow.

The 26th Photo Squadron's pilots were entrusted with the one-man P-38 fighters reconfigured into reconaissance planes. They flew them unarmed, with the cameras replacing guns. They flew alone or in two-plane missions over targets, taking pictures in advance of the bombing runs.

My Dad had told me of how a small group of flyers in the 26th Photo Squadron, grouped together by the accident of the alphabet, had become close. Ed Crawford, Jerry Frei, Don Garbarino, Madison Gillaspey and Ruffin Gray. They made a pact that they all would come through the war alive. Because of an alphabet cutoff after training Gray ended up with another unit, but he remained in touch.

In February 1945, my father caught up to his unit, by then at Lingayen in the Philippines, after a brief leave. He saw one of the P-38s taking off.

Here's what he told me, years later, and this was both in the Post article and in Third Down and a War to Go:

"I asked one of our people, 'Who's that?' He said it was Madison Gillaspey, and he was going on a low-level mission to Ipo Dam. I went over to the squadron area, to the others' tent. It always was Ed Crawford, Don Garbarino, Madison Gillaspey, and me. But while I was gone, they'd moved another pilot in with them when they got to Lingayen, so I was going to go get a cot and be the fifth."

He didn't have to get the cot.

"Madison Gillaspey never came back," Jerry Frei said. "No one ever knew what happened, but we lost two planes over Ipo Dam."

My dad remained in touch with the other men in that tent over the years.

As did Irene, they missed Madison Gillaspey, too.

As of August 2020, Irene Smith is 96 and still lives in Montrose. Sadly, her daughter, Cindy, died at age 64 in 2018.
Here's Argyle, Iowa, High's Class of '41, with both Irene and Madison. They're in the top row. Irene is the second from left, Madison is at the right.
Gillaspey's tentmates: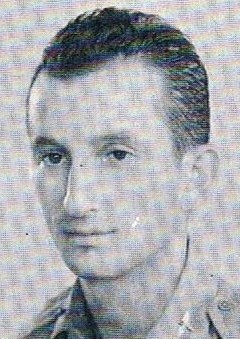 Don Garbarino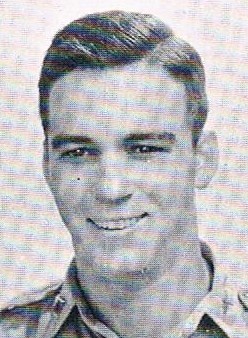 Ed Crawford