January 5, 2023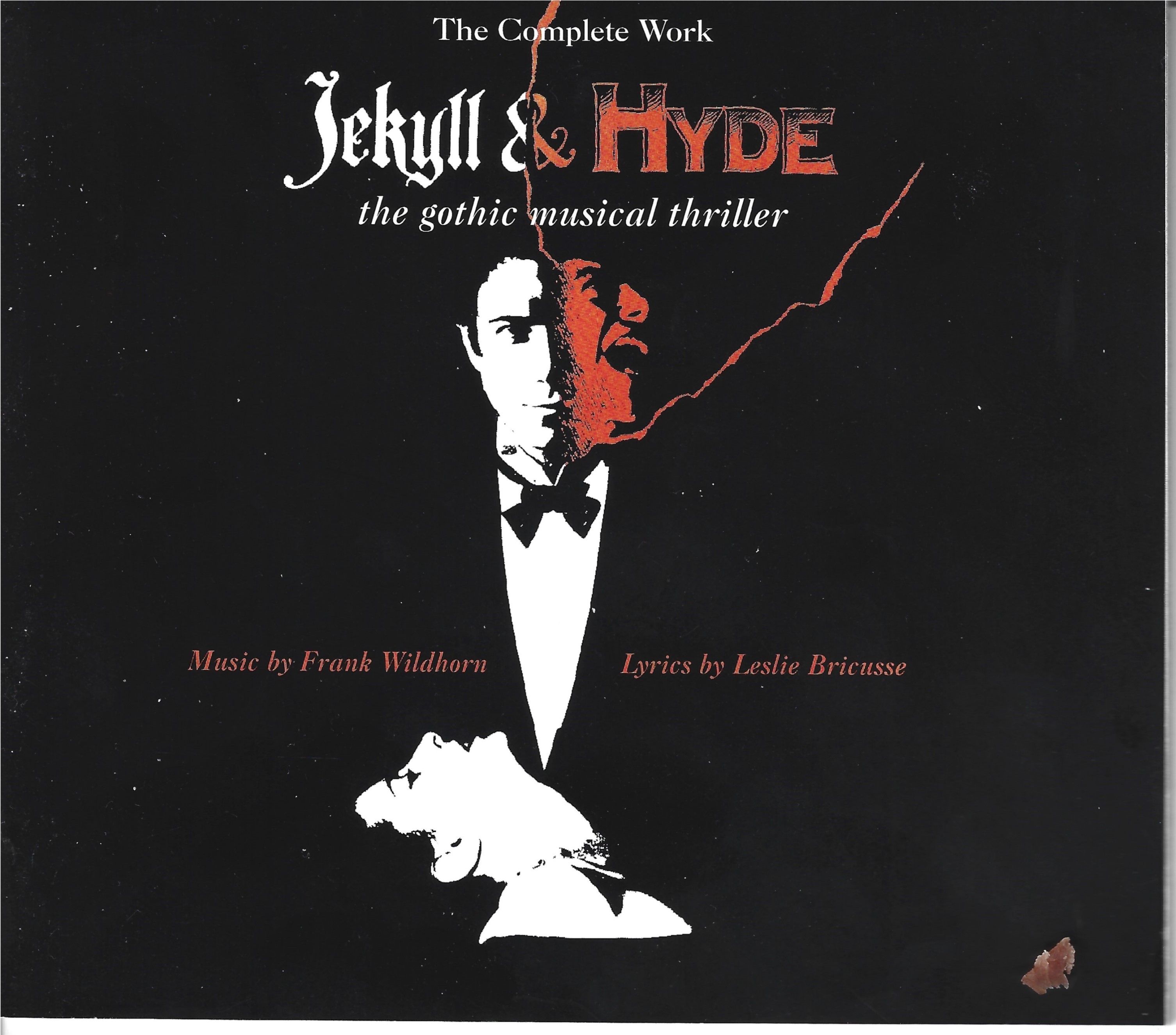 The Jekyll and Hyde 1994 concept album, featuring Anthony Warlow, Carolee Carmello and Linda Eder.
BOULDER -- All right, does anyone have the Colorado Buffaloes -- of the men's hoops variety -- figured out?
I sure don't.
This is a maddening and befuddling team that routed Oregon 68-41 at the Coors Events Center Thursday night, getting 30 points from junior forward Triston da Silva and 16 from sophomore guard Julian Hammond III as they improved to 2-3 in the Pac-12 and 10-6 overall. But that doesn't do the Buffaloes' weird mercurial personality justice. They've lost to Grambling, beaten Tennessee (ranked 11th at the time), hammered Colorado State, lost to mediocre Washington and came in to the Oregon game off a loss to dreadful California. CU led the Ducks by 18 at halftime on the way to the 27-point win. About the only negative was that with school still out, most CU students weren't around to see it.
After the dominating win over the Ducks, whom he once served as an assistant coach, Colorado coach Tad Boyle appropriately brought up "The Strange Case of Dr Jekyll and Mr Hyde," the 1886 novella by Robert Louis Stevenson.
"I don't want to show my ignorance, I probably shouldn't open my mouth up," Boyle said. "But Jekyll and Hyde, this team. I've never seen the movie, I've never read the book. One's good, one's bad, it's total polar opposites and that's what this team is right now. We're Jekyll and Hyde.
"I don't know if we were Jekyll on Saturday against Cal and Hyde tonight, or Hyde and Jekyll. But this is how we have to play defensively. Not that we're going to hold everybody to what we held Oregon to. It wasn't their best night, there's no doubt about that. But I think we had something to do with it. From the get-go, we were locked in defensively. The inconsistencies with this team, this 2022-23 CU team, have been on the defensive end. When we've shown it and have done it, we can beat anybody."
CU also was without its leading scorer, sophomore guard KJ Simpson, held out because he wasn't able to practice this week with an injured ankle and illness. "Going into this game, I was going, 'Holy Cow, I hope we can score enough points to beat these guys,'" Boyle said, "but our defense was so good, I didn't have to worry about it."
A little later, after Boyle answered my question about da Silva, the junior from Munich, ("I was really proud of Tristan at both ends of the floor"), I mentioned that Dr. Henry Jekyll was the "good" half of the Stevenson-created persona, Mr. Edward Hyde the "bad."
"We were Jekyll tonight then," Boyle said. "Hyde's bad. That's why I need people like you to keep it straight."
For the record, as Boyle headed out of the interview room, I confessed to him that I only knew that because I had seen "Jekyll and Hyde," the Frank Wildhorn Broadway musical, in New York starring Robert Cuccioli, Linda Eder and Christiane Noll. (I also saw it in Dallas and Denver with Chuck Wagner, Sharon Brown and Kelli O'Hara among the leads, and in repeat visits to New York with later casts, including Jack Wagner, all of which is why I've been accused of being among the cult show's "Jekkies.") But I haven't read the Stevenson novella or seen any of the movie versions, either.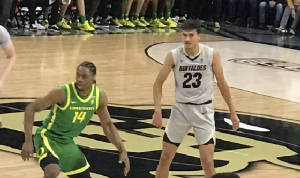 Triston da Silva against the Ducks
I asked both da Silva and Hammond about this team's inconsistency.
"I feel like you see it overall, maybe not from the record itself, but from the wins and losses that we've had," da Silva said. "Really good games and really, really tough losses for us. So I mean, that's been an issue for us the whole season so far. That's where we have to get back into -- being consistent. Getting in a rhythm and making sure that we do the stuff that we can control. Play with maximum energy and effort and give it 100% [energy and effort] 100% of the time. That's what it comes down to for us."
Hammond, the former Cherry Creek High quarterback, replaced Simpson in the starting lineup.
"We've seen that we can play with whoever," Hammond said. "But we just have nights that are off and we know that's the focus for us now, though, because when we're playing good and we're playing hard and with energy, we're capable of beating anybody. We've had too many nights where we come in flat with no energy and let our play often dictate our game. So we're just trying to get past that and work on having [that type of] energy every night."
The Buffs face struggling Oregon State at home Saturday night. We'll see who shows up -- Jekyll or Hyde.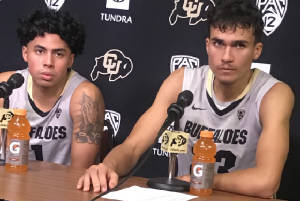 Julian Hammmond III and Tristan da Silva