September 4, 2022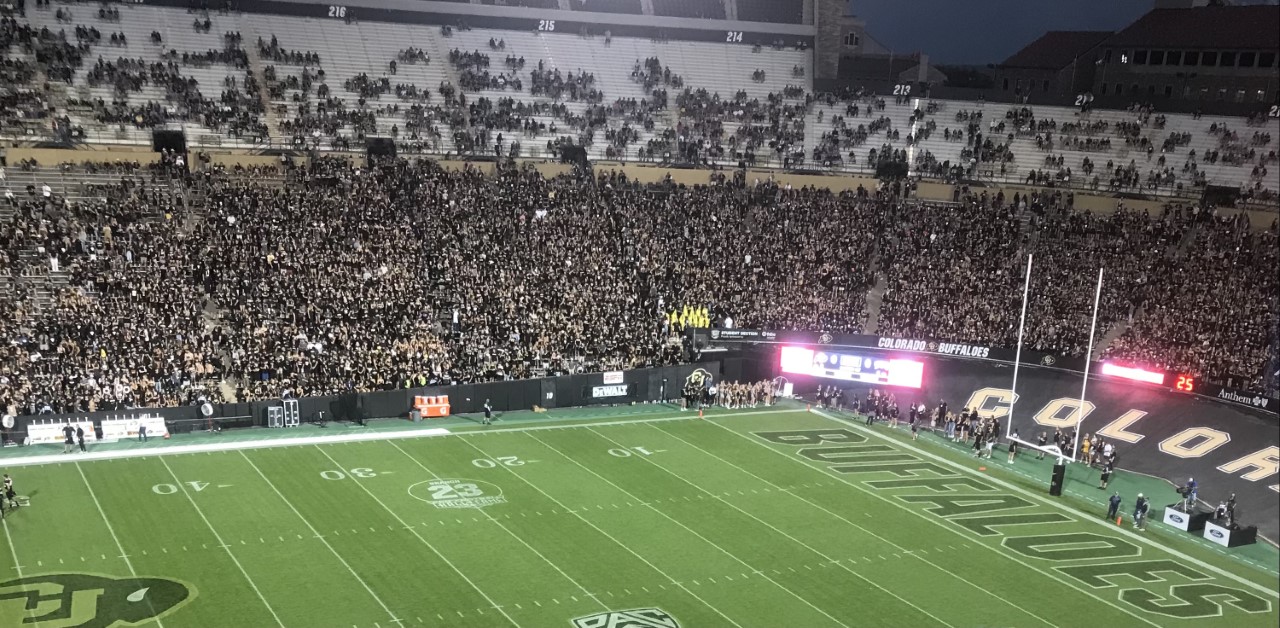 Well, at least the CU student section was jammed before the pre-game lightning delay.
BOULDER -- This would have been an especially good year to have a Rocky Mountain Showdown as the opener for Colorado and Colorado State to get an upbeat rivalry win for one of them before moving on.
After CU's second-half collapse resulted in a 38-13 loss to Texas Christian at Folsom Field Friday night, and CSU followed that up with a 51-7 trouncing at the hands of Michigan in The Big House Saturday in the first game of Jay Norvell's tenure, this is showing signs of a troublesome college football season in Boulder and Fort Collins.
Especially in Boulder.
Fixating on -- or excessively blaming -- CU sophomore quarterback Brendon Lewis distracts from the major point. That's that the young Buffaloes have problems up and down the depth chart and it's not excuse-making to at least acknowledge that issue. This goes back to the COVID transition year from Mel Tucker to Karl Dorrell, and the only solution is patience.
Dorrell has a stubborn and curious loyalty to Lewis after he was nurtured through a season of improvement and had decent games at the end of the season. But whether it's J.T. Shrout, the Tennessee transfer who missed the entire 2021 season with injury, or Drew Carter, or anyone else, there's got to be a better QB on this roster for the Buffs to be decent. Shrout came on against the Horned Frogs, both in spot series and late, but it did little good by then. Both Lewis and Shrout leave the pocket prematurely and Lewis' 6-yards-per completion figure won't cut it.
That search should begin in earnest Saturday at Air Force. The Falcons had little trouble with Northern Iowa in their Saturday opener, and they can take state with wins over the Buffs Saturday and CSU, also at Falcon Stadium on November 19.
And CSU? The biggest justification for dismissing the significance of the trouncing requires conceding that the chasm between the Power 5 and Group of 5 leagues is huge -- and is growing.
Utah State, the Mountain Division champion last season in the Mountain West, lost 55-0 to Alabama Saturday. Yes, it's Alabama, but Michigan also belongs in any discussion about the nation's elite. Utah State will threaten for another Mountain West division title. (And how about Oregon's 49-3 shelling at Atlanta against Georgia? That's a whole other world, but I doubt the Ducks are being written off. I'm NOT equating the Rams with the Ducks, but you get the point, right?)
In other words, a competitive Mountain West season is attainable in Norvell's first season.
It was before Saturday. It is now.
That's what most realistic Rams fans see as where the bar is set.
The major peril Saturday was whether it shook the Rams' confidence to the point of long-term damage. But it's entirely possible that with non-league games remaining against Middle Tennessee State and Sacramento State (and Washington State), the Rams will be able to shrug it off.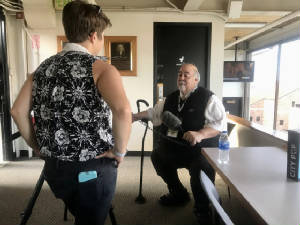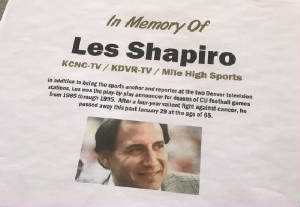 Notable in the press box pre-game: 9News' Arielle Orsuto interviews Dave Plati on the day he announced he will semi-retire at the end of the year; and a spot and a seat is reserved for the late Les Shapiro.