Gail Monk Newton is A Woman's Place Story
October 7, 2018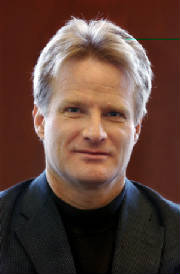 Terry Frei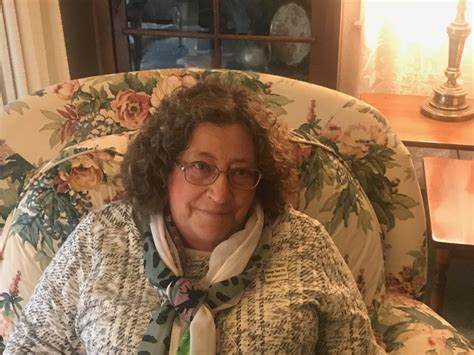 Gail Monk Newton at home in Greeley
Feeling threatened again, as she often had during her marriage,
Gail
knew she needed to get away from her husband.
She left home and drove toward A Woman's Place.
This was 1993 and it was her third trip to Greeley's pioneering domestic violence shelter.
In her Greeley living room Sunday morning,
Gail
— now
Gail
Monk
Newton
— recalled her husband at that time, Kenny, wasn't going to accept it.
"I was running away from home again, and he's following me in his car and he's ramming into the back of my car while we were on (U.S. Highway) 34," she said "I got all the way to A Woman's Place and he pulls up beside me and blocks my car door with his car so I can't get out. I crawled out the passenger side and ran up to the door, which of course was secure and locked. When you're in that situation, you're just running. You don't think so clearly. I banged on the door."
She made it inside, and ended up staying at the shelter that time for three days.

Previously, her first stay at A Woman's Place, around Thanksgiving 1990, lasted 10 days. "I don't think I even had a suitcase then," she said.
Her second stay, in early 1992, was the longest and lasted several weeks.
Finally, after that third stay, she was divorced from Kenny in 1993.
That's just part of the story
Newton
will relate Saturday night at the Gala Anniversary Dinner and fundraiser commemorating the 40th anniversary of A Woman's Place, and the 25th anniversary of Friends of A Woman's Place, the organization's fundraising arm.
I told the story of the facility's founding and early years in the Sunday Tribune and online.
At the Gala,
Newton
and one other woman will provide real-life, poignant examples of AWP's impact.
"It was not only a safe place, which was the most important thing to me,"
Newton
said. "I had the support of as much counsel as I needed, both on-site and in the community, and accessibility to legal and eventually housing resources. It was the only place I could be where everyone understood me, and that was worth a lot. . . . I don't know what I would have done. I might have killed myself. I definitely thought about that."
She said the first or second time she was at AWP, she mused to her roommate, "I just feel like killing myself."
The roommate,
Newton
noted, told her, "That's against the law!"
Newton
said she couldn't help but laugh. "It was one of my most memorable times at A Woman's Place," she said.
She is emphatic it is demeaning to consider domestic abuse as only and always physical violence.
"My definition of abuse is any conduct that violates," she said. "He held a butcher knife over my head and told me he was going to kill me. Do you call that physical violence? The police won't. They'll call it something else and they'll arrest for that now, but they don't call that physical violence. They call it a 'threat of physical violence.'
"I don't think I went to A Woman's Place that time, but I ended up huddled in the corner of my kitchen, crying. He was just indifferent to that. He just went and sat on the couch. From there, I went to the bathtub. I pulled the shower curtain and was rocking. While I'm there, the sane part of me said to the going-insane part of me, 'What are you doing here?' I came out of there and called 911."
At that point,
Newton
again sobbed, flashing back a quarter century.
"The only thing I said to them was, 'I'm so tired. I'm so tired,'" she said. "'I can't do this any more.' And the next thing I knew, they were at my door."
Newton
, 68, sometimes with her now-husband of 24 years, fellow Greeley Central High School graduate David
Newton
, has operated a professional organizing business, Your House in Order, since 1996, when
Newton
was progressing toward a master's degree at the University of Northern Colorado in Sociology. In the community, sheis the current president of the Greeley Philharmonic Orchestra Guild, the orchestra's fundraising arm, and serves on the GPO board. To some in the Greeley community, she remains linked to her father, a musician and teacher who became known as the area's master piano tuner.
This all follows tumultuous earlier years in
Gail
's two previous marriages.
Becoming pregnant during her senior year at Central, after graduation she married her boyfriend of five years, who came from a Cuban refugee family. After the birth of a son, the marriage was troubled from the start and after several incidents and her-mother-in-law slapping her,
Gail
filed for divorce — and promptly discovered she was pregnant again. She traveled to Southern California, intending to get an abortion, but changed her mind once she arrived.
"So now I have this daughter who is incredible and wonderful, who became a nurse practitioner," she said.
She landed a job and advanced to become an executive secretary and in 1974 married her boss — Kenny.
"I was 24 then and the marriage lasted 20 years," she said. "We got married in the chapel at the church and this time it was, 'As long as our love shall last. That was about six months, when domestic violence started hitting the picture. There were about two incidents a year."
They moved to Wyoming.
Gail
said that in 1979, a year after the birth of their son, Justin, she attempted suicide. "I think it was pills," she said. "I was laying in a hospital bed and that's when my life changed."
She dedicated her life to Christ.
They ended up spending 10 years in Wyoming, most of them in Gillette, where they were successful home builders and designers and also owned a Christian bookstore. Next, they became Assembly of God missionaries to Ecuador for five years, and in 1990, they came back to Greeley.
"My husband went into what I would describe as brooding over the change,"
Gail
said. "What I can tell you is that the incidents went from two to three times a year to three or four times a week."
Enter A Woman's Place.
Gail
looked for work. She never had trouble finding a job before. This time, she did. Job counselors suggested she go to college. She scoffed, saying that would be weird, noting she had two children in college. But soon, she decided to give it a shot, starting at Aims Community College, transferring to UNC, graduating Summa Cum Laude, and going on to get her master's, all as she and her new husband got their new business going. He masters thesis: Wife Abuse in the Fundamentalist Church.
On Saturday night, Gail will repeat her thanks to A Woman's Place at the Gala.
From the Gala ...
Victims tell their stories
October 10, 2018
At the gala and celebration dinner to mark the 40th anniversary of the founding of A Woman's Place Saturday night at the DoubleTree Hotel at Lincoln Park, two area women told those in the packed ballroom why they were grateful for the help they received from the trailblazing women's shelter.
Heather Holmes and Gail Monk Newton both graphically described the domestic abuse they suffered and praised A Woman's Place for its role in serving as a refuge and a source of support.
"A Woman's Place was one of the biggest keys in my life, in turning my life around," an emotional Newton said. "They were there for me."
Following Newton at the podium, Holmes related her eventually ex-husband's violence against her, his arrest and sentencing to 51 years in prison.
She described trying to cope as she sought and eventually received her nursing degree from the University of Northern Colorado and landed a good job in the field. But when her by-then ex-husband — with whom she has four children — appealed his sentence, it raised painful issues again.
"During all of this time that everything happened, A Woman's Place was by my side," she said. "They provided much support as court advocates so I didn't have to go alone."
She said A Woman's Place also referred her to Catholic Charities, helping her acquire a computer for school; to the Weld Food Bank to help her feed the couple's four children; and to Colorado Legal Services to line up an attorney representing her in her divorce action.
"I grew close to these ladies at A Woman's Place," Holmes said. "They supported me in so many ways. Without their help and knowledge, my journey would have been a lot more difficult. . . . There are huge needs for A Woman's Place and its services in he community. For every victim that comes forward for help, there are numerous others that are too scared, too ashamed, or just not ready to break the cycle of violence. Let's all stand together, be there for you, and help them find a way out. They, too, can become a survivor like me."
To Contribute:
Friends of A Woman's Place
PO Box 337751
Greeley, CO 80633
With one of the founders, Jean Morrell, serving as master of ceremonies, the program also included recognition of women honored as Outstanding Women of Weld County at past galas put on by AWP's fundraising arm, Friends of a Women's Place; and current and past members of the boards from both A Woman's Place and Friends of A Woman's Place.
A video put together by Andy Nagel used interviews to outline the history of the shelter. AWP board member Patrick Roche II discussed the current state of the shelter and Weld County assistant district attorney Robb Miller presented the legal perspective of issues affecting A Woman's Place.