October 26, 2020
Marcus McElroy Jr. in Monday's Zoom session.
In the prioritizations involved in the pandemic, the plight of college football players is a minor issue. If it's on the radar at all.
So this story serves as an example, an individual tale among the many.
This isn't the way Colorado State running back Marcus McElroy Jr.'s senior season was supposed to go.
From Mullen High and Denver, McElroy made the choice to stay in-state, within easy reach of his parents and family. Now, with the Rams' 2020 season scheduled -- again -- to open Thursday night at Fresno State, he realizes just how different it is going to be.
McElroy has had illness and injury issues in his CSU career, and had 370 yards on 80 carries as a junior in 2019. He's an honor student, and a team leader and activist who wrote a passionate piece for the CSU athletic web site about his activism. He also has been a mentor in CSU's John Mosley Leadership program. (My profile of Mosley.)
On the Monday Zoom session after the Rans' afternoon practice, I asked McElroy about playing his senior season against this backdrop.
"I think for me personally, as a student-athlete, it kind of sucks not to be able to see your family," McElroy said. "There was a long period during quarantine and stuff like that, when everything got shut down, it was spring break right before that. . . I flew back from my (spring vacation) trip, and I couldn't get to see my parents, and honestly I didn't get to see them for like four months after that. So that was kind of tough.
"But at the same time, you realize you're going to have to try and stay in the best contact you can, with texts and calls. . . Game days aren't going to be the same. You're not going to be able to look in the stands and see your family, or at the end of the game go up and give them a hug. I think it's definitely going to be a little different with that aspect for us as a team."
Although everything is fluid, McElroy going into the abbreviated season seems destined to be the Ram's featured back. And he concedes the unprecedented, strange atmosphere can encourage team bonding.
"I think it will be a different kind of vibe for us," he said, "but I think it can be better for us as a team because we'll be able to build a family of our own because we don't have one to go to afterwards."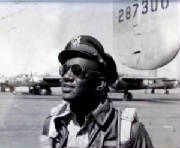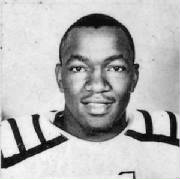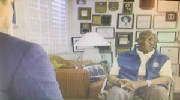 When Marcus McElroy Jr. is a mentor in the John Mosley Leadership program, he's honoring the late Denver native who was a trailblazing football player, wrestler and class officer at CSU, then a Tuskegee Airman.