January 14, 2021
So when I asked Avalanche
if there still is a home-ice
advantage, they said...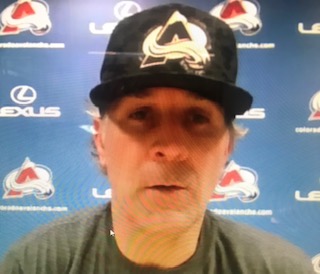 Jared Bednar Devon Toews
Matt Calvert Tyson Jost
No fans. Artificial crowd noise. Music so loud -- or at least seemingly so loud in the near-empty Denver arena -- the players' mothers should have been banging on their doors, telling them to TURN THAT DOWN!
That was the atmosphere Wednesday night, when the Avalanche opened the 2021 season with a 4-1 loss to the St. Louis Blues.
We knew it was coming, but it still was jarring.
The NHL and NBA went through the Edmonton, Toronto and Orlando bubbles to finish up last season, but this is different. These are the home buildings, and when you get past the issue of the Avalanche still having never won a game in Ball Arena, you are left to wonder: Is there still a home-ice advantage?
I realize there are those who love to portray the minor strategic advantages -- the final change, short change and faceoff mechanics -- as huge factors. Often, those in the media who do so are trying to impress on us that their knowledge goes beyond knowing the color of the blue line. They're not that difference-making.
But they're part of an overall dynamic that creates a home-ice advantage, and now some of those elements are absent. The energy of the home crowd, which is contagious. That's even when the crowd, as often happens in all NHL arenas, not just Denver's, has numerous and noticeable fans of the visiting team in attendance. Although on every night, both teams in the same game are getting the short end of the stick from the officiating (funny how that works), the zebras are human and subject to the in-arena emotions and leanings. All-charter travel is far less draining than the commercial-flight (or even train and bus travel) trips of yore, yet it's still draining to be on the road.
Along those lines, the other issue that might come into play is the necessity for teams, players and personnel to scrupulously follow the league's COVID-19 road protocols while in and enroute to other cities. Sounds easy, given it's essentially being confined to plush hotels, but it can be mentally fatiguing. (I'm serious.)
So, to repeat: Is there going to be a home-ice advantage at all?
The sample size as the Blues and the Avs prepare to meet again Friday, is tiny, of course. So there are more questions than conclusions.
The players the Avalanche made available by Zoom Thursday were defenseman Devon Toews, center Tyson Jost and winger Matt Calvert. I asked all but Calvert about it; Mike Chambers of The Denver Post separately posed the question to him.
Toews, an offseason acquisition from the Islanders, played his first game for the Avalanche Wednesday. He said the home-ice advantage "is probably not as much as it usually is. I think just the comfortability of being home, in your own home, in your own building, gives you a little advantage. The familiarity of how the ice is, with differemt bounces, helps a little bit. It's definitely not as much as in a regular year, but we love playing at home."
Jost, from the Edmonton area, joined the Avalanche after one season at North Dakota, which has perhaps the most rabid fans in NCAA hockey.
"Oh, yeah, I still think there will be a little bit," Jost said of the home-ice advantage. "You're sleeping in your own bed. You're kind of accustomed to your home locker room, your game-day routine and whatnot. You're not traveling. So I think there's that aspect of it. It's definitely different not having our fans in the building. They have that artificial noise but it's just not the same. You don't have those momentum swings where the crowd gets into it. I still say there is a definite home-ice advantage for sure, just because you have that routine, you're at home. You're comfortable in your own home, for sure."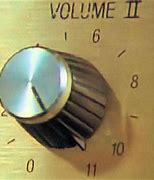 Responding to Mike's question, Calvert said: "I don't think so. We got that feel in the bubble. There really isn't that home-ice advantage. I guess the one advantage is you sleep in your own bed and not be in a hotel room. But at the same time, you have to bring it every night. They have the crowd noise playing. It actuallly was really loud and one of the guys on the (Blues) I know said that to me, said they've got to turn it down. It's just not the same. We miss our fans a lot and obviously we hope they're coming more sooner than later."
Bednar played and coached at the ECHL and AHL levels before taking over for Patrick Roy in the summer of 2016. (My profile of Bednar and his long road to the Avalanche.) I raised two issues with him Thursday: The home-ice advantage and the adjusted NHL schedule, featuring back-to-back meetings in two- or even four-game stretches against the same opponent. That's playoff hockey, of course, and those sorts of back-to-backs are typical at various levels, also including NCAA and minor-league pro.
First, Bednar on home ice: "There is an advantage to playing at home. Certainly, you don't have to travel, you're at home in your own bed. There's a comfort factor there. It's different, clearly, without the fans giving you the energy. You have to be a self-motivated individual in order to play under the regular circumstances. You have to have a deep desire to have success as an individual and as a team in order to push yourself to the level you have to be at in order to win hockey games."
Turning to the schedule, he noted the similarity to playoff series, but circled back to how it can work in the regular season, too.
"Coaching back to back, it's not like we don't do that in any regular seasons," he said. "It's not that much different. We've played opponents back to back before. It's going to be a little bit different when you look at our schedule. We play opponents sometimes four times in a row and that's almost like a whole playoff series. It's approached a lot like a playoff series. You play game one, you have a real good idea of what every team's going to do and what their strengths are, what your own strengths are and then you go play and you start making minor adjustments and tweaks and figuring out what worked for you, and what areas that you have to improve upon in a short period of time.
"You try and relate the most pertinent information to your players so that they're prepared and ready to go. I think it gets a little more specific when you play a team back to back or three or four times in a row. I think you'll see that. There will be little tweaks and adjustments by both coaches and both teams. I think the trend will be stick to your strengths and out-compete your opponent."