In times of tragedy — whether mass killings, horrible accidents, a 7-year-old struck down by cancer, or anything else — it usually is the angst-filled question that is difficult or impossible to answer for those who believe in a deity.
How can God let this happen?
Jeff Davis wondered that, too, after his 62-year-old mother — Dolores Davis — was murdered in Wichita in January 1991.
It turned out she was the final victim of "BTK" Killer Dennis Rader, who wasn't arrested and charged with 10 counts of first degree murder until February 2005.
In 1996, when Dolores Davis' murder still was unsolved, Davis wrote, "The Shadow of Evil: Where is God in a Violent World?"
In it, he details his trials in the wake of his mother's murder. He also attempts to provide solace, counsel and encouragement to others who have had to cope with tragedy, including those who are white-hot angry about their loss — as Davis was … and to a point still is.
The book was updated and reissued last year, shortly after Davis and his wife, Monie, moved from Georgia to Greeley.
"The investigation dragged on and on with no resolution, and they didn't have that much to work with," Davis, 66, said of the original motivation for writing the book. "I got to the point where I had just resolved myself that we weren't ever going to know. That was part of the catharsis of the book.
"I knew I would have to write some things that would be pretty personal and that I wouldn't really be comfortable doing it. But I felt like it was my social responsibility, not just in terms of violence, but all the adversities. It's everywhere. I said, 'I can do this.' I needed to do it for the other people who need it, in her memory."
The 1996 edition drew respectful reviews and reactions. In the book, then and now, Davis addresses that "how-can" question from the Christian perspective. "In their time of crisis, they won't read it," Davis said. "It's the farthest thing from their minds, and I understand that. But once they get down the road, when they can process a little better, when everything isn't so emotionally overwhelming, it can do them some good."
Two years ago, Jeff and Monie took stock. They had lived in Augusta for 10 years, Jeff was easing into semi-retirement and they had neither family nor deep-rooted friendships in the area.
They settled in Greeley mainly to be close to Monie's daughter and her infant son — Jeff and Monie's grandson — in Loveland.
The updated version of the book includes understandably scathing material about Rader, the mass murderer who drew 10 consecutive life sentences. Christian Faith Publishers has reissued it.
"I'm not the kind of guy who's going to sit around," Davis said of his semi-retirement. "This is my life mission; this is my memorial to my mother."
Davis' career path has given him a broad-based perspective. He was a police officer in Lenexa, Kan., and Fort Worth, Texas, ranking first in his academy class at the latter stop.
"I was on the fast track but was too young and too naive to know it," he said. "Then I lost two guys within a week of each other when my daughter was just a year old. I had to rethink after that."
He worked at Boeing and Lockheed Martin for six years each, and his last day at Lockheed Martin before becoming an independent contractor was the day before his mother's murder. She was strangled and the killer ended up leaving her body under a bridge in Sedgwick County outside Wichita. It wasn't discovered for 13 days.
"It turned everything upside down," Davis said. "I had to make a living, but I was sitting on a cracked foundation."
The book includes Biblical verses, but Davis notes many are from the Old Testament, linking it to the Judeo-Christian heritage, and that there are enough universal themes for it to be appropriate and useful for those of other faiths — or those who are not religious at all. Noticeably absent is any tone of forgiveness of the mass murderer. Davis delivered an angry, four-and-a-half-minute denunciation of Rader at the killer's sentencing hearing, and if Davis has softened, it's undetectable.
And what of that question?
How can God let that happen?
"I go back to Job, because to me that's the best example," Davis said. "Job went through hell on earth. He didn't bring it on himself, he just had to endure it. But that's a question we've debated from the time we've recognized we were people. I can't say I have the answers, but I think I have my perspective. My perspective is from a left-brain standpoint, out of my logical self. I understand that God created us so we have free will; we're not robots where he pulls the strings.
"But the hard part for people to understand is on the right-brain side, on the emotional side, if you have the hell punched out of you and you don't even feel like you want to get up and make it another day, that this atrocity is going to affect the rest of your life. I had the opportunity to just sink down into the bitterness and resentment, and believe me, I had more than you could imagine. That's the easy way to go. I came close to doing that. I really did.
"You've been forced to come to a crossroads in your life. You're either going to let it suck you down and destroy you or you're going to move forward, hopefully in the name of whoever you lost."
Davis moved forward and eventually moved to Greeley. But he didn't forgive, either.
Followup:
Jeff Davis blasts "20/20" documentary
February 1, 2019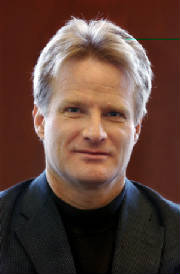 Terry Frei
His final victim, Dolores Davis, was strangled to death Jan. 19, 1991, and her body wasn't found under a bridge in Sedgwick County until 13 days later.
Davis' son, Jeff Davis, in 1996 wrote a book about coping with the emotional impact of his mother's murder, "The Shadow of Evil: Where is God in a Violent World?" At the time, her killing was unsolved.
Davis has lived in Greeley since 2017, the same year a revised and updated edition of the book was released, and it included his scathing remarks about Rader. Davis and his wife, Monie, moved to Greeley from Augusta, Ga., after his semi-retirement from a long career in law enforcement and the defense industry.
His mother, known as "Dee" to her friends, was 62 when she was murdered. She lived alone. She worked more than 25 years as a secretary for an oil and gas company before retiring in 1990, and she also sold cosmetics. At his trial, Rader confessed he broke a glass patio door to break into her house, first handcuffed and then tied her up, and then strangled her.
ABC interviewed Davis for the documentary in Wichita in December, and after he watched it Friday night, he was angry for several reasons, including because of the attention paid to Rader's daughter, Kerri Rawson, and her new book, "A Serial Killer's Daughter: My Story of Faith, Love, and Overcoming"; and because of what he believed was the inadequate focus on the stories of the victims, including his mother.
On Friday, Davis said when he was interviewed, he mentioned to a field producer that one of his motives for doing the interview was to gain wider exposure for his mother's story, as told in his book, and that he would be grateful for any notice for the book.
"He made mention that maybe there's going to be some brief mention," he said. "I have no expectations."
On Saturday morning, he said: "It was just exactly what I expected, really. It did nothing, basically nothing, to discuss anything about the families, as I was explicitly told would be done. (I was told) there would be verbiage about my mother, what a nice person she was. … I had hoped that I could get at least a couple of minutes — I know that's a lot of air time, I get it — but I thought 90 seconds to paint a picture of what a special woman she was. She was very, very special, with her modesty and grace and sincerity. She definitely was a person you didn't forget. I wanted to paint that picture, and I thought in common decency, they could give me five seconds to give a cover shot of (my) book."
In both versions of Davis' book — originally published before Rader's arrest and conviction and updated subsequently — Davis sought to provide solace, counsel and encouragement to others who have had to cope with tragedy and to pay tribute to his mother. Though Davis tackles the issue — "Where Is God in a Violent World?" — from a religious perspective, he has not forgiven Rader. In fact, his four-and-a-half-minute denunciation of Rader at the killer's sentencing hearing drew much attention, and he hasn't softened.
On Saturday, he said the relatively restrained comments from Charlie Otero, whose parents and two siblings were Rader's first victims, mostly were confined to a supplementary website piece and weren't aired in the "20/20" piece.
"Charlie had a really good message that nobody heard," Davis said.
He said other victims and their families were either slighted or not not mentioned at all on the broadcast.
"Basically, they didn't do anything they said they would do," he said. "They told me it was going to be focused on the victims — well on (Rawson) and the victims. … The airtime was about 95-5 or 90-10."
He also criticized the exposure for both Rawson's book and a book by Kathrine Ramsland, a forensic psychologist who visited Rader in prison and was interviewed in the documentary.
Rawson's book includes post-arrest correspondence between an imprisoned Rader, who drew 10 life sentences with no chance of parole, and his daughter.
"Again, it's not an issue with her," Davis said Friday, before the "20/20" broadcast. "But the thing that bothers me is that every time they shine the light on her, then part of that light, in his mind, shines on that little cockroach that masquerades as her father. I don't want that and I am so emotionally tied to this, I don't even recognize his humanity in a lot of respects."
Ramsland's 2016 book is "Confession of a Serial Killer: The Untold Story of Dennis Rader, the BTK Killer."
"She was on there constantly, and it had a big closeup of her book," Davis said of the "20/20" broadcast. "That's when I went off the rails. I expected everything else, but that was the one thing I did not expect."
Davis said the court mandated Ramsland contribute "most" of the book's proceeds to the victims' families." He added, "I can tell you it didn't sell because we couldn't buy lunch with the checks we got. She got $100,000 worth of free TV PR time. And I got nothing. Nothing. My wife summed it up perfectly. She said my book doesn't have 'BTK' in the title, so it's not sensational enough."
The Tribune reached out to ABC for possible reaction to Davis' remarks, but the network declined to comment.
Davis said another BTK Killer documentary is coming up, and will be aired Feb. 17 on the Investigation Discovery television network. He was interviewed for that, too. "Same promises, examine the victims, especially my mother," Davis said. "But I've had enough. I'll let my wife watch it."