September 26, 2021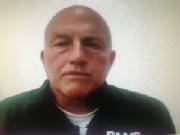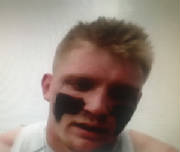 Steve Addazio and Trey McBride after the CSU loss at Iowa
Reacting to Colorado State's praiseworthy showing on the road against No. 5 Iowa Saturday doesn't have to revolve around the condescending distribution of orange slices.
And the 24-14 loss actually raises questions.
-- If this is more the real Rams, why were they so dreadful -- or worse than dreadful -- at home against FCS South Dakota State and Power 5 doormat Vanderbilt the first two weeks?
-- Can the win at Toledo and the showing against the Hawkeyes actually indicate that the 1-3 Rams have turned a corner and can be competitive -- or even divisional contenders -- in the Mountain West? The Rams begin conference play against San Jose State following a bye next weekend.
There wasn't much excuse for those first two weeks, but now the challenge is to continue to reward those who didn't completely write off Steve Addazio's Rams at that point. That's when it was reasonable to wonder if Addazio was perhaps a good "hire," but a bad fit for this program. That is, with his Power 5 resume and a blue-collar, offensive line coach-type approach that increasingly seemed more suited for Laramie than Fort Collins.
Plus, without breaking down the reasons, it's puzzling how the program could be caught at this point without more viable choices at quarterback, rather than essentially doubling down on Temple transfer Todd Centeio.
But Addazio's post-game comments Saturday, while predictable and straight from the "progress" template, weren't a ridiculous stretch.
"We're growing, getting better," he said. "We've been in a gauntlet of games. Our team is a tough, resilient, hard-fighting team and we keep improving as we get ready for conference play. I'm proud of our guys, the way they're competing and the way they're bought in and those great things that they're doing. We still have to keep improving. . . We have to stick together, get healthy. Our team is learning how to play and how to be that kind of team. That's evident. If you can't see that, then you don't want to see it."
He eventually paid homage to Sonny Lubick's program as the model, which is sensible. Yet I still find it interesting that so many refuse to give Jim McElwain credit for more recently raising hopes for the Rams to be a perennial Mountain West power or even a possible Power 5 expansion program. Why is it so hard to cite that 10-2 regular season in 2014, which was instrumental in the CSU System board of governors' approval of the on-campus stadium project.
That momentum is gone.
It's Addazio's task to get it back.
"I'm proud of what we're going to build here," he said. "That's not coach speak, that's what I really see and how I feel. It's never on the exact time schedule that you want it to be. It never comes exactly the way you want it to come, but here's what I know with this group. We're going to have a hell of a football team. That'll happen."
Tight end Trey McBride wasn't going to get carried away with the Saturday showing. He considered it more of a missed opportunity.
"This is something that sucks, it hurts, this is a team we should have beat," he said. "It's frustrating, but we're going into conference play and that's something I look forward to. We can bounce back. I believe full, true-heartedly that this is a really good football team. We have all the keys, all the pieces. We're coached hard, everyone's buying in an you kind of saw it today. We're not supposed to be in that game, but we're right there. It's hard, but I fully believe that all the goals we still have are right there in front of us going into conference play."
After the bye week, the Rams will start chasing those in-conference goals.