February 21, 2021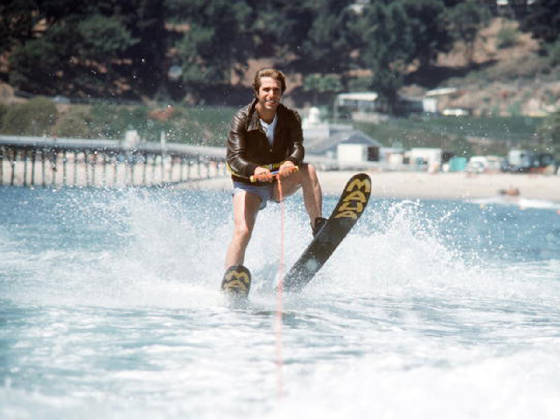 Has the NHL jumped the shark with outdoor games? OK, that's a fair question. But the Lake Tahoe game is a separate issue.
The NHL is taking some heat for what happened Saturday, with the Avalanche-Golden Knights outdoor game on the shore of Lake Tahoe shutting down after one afternoon period in the sunlight -- and then finishing up late Saturday night.
Some of it is misguided.
Context: The NHL did deserve criticism for the February 2020 Avs-Kings at the Air Force Academy. Anyone who ever has attended a football game at Falcon Stadium feared exactly what happened. . . and said so in advance. Traffic nighmares. Late arivals, well after the opening faceoff. Concessions messes. Hours to get out of the parking lot ... and home.
But ...
The problems with this game at Lake Tahoe were not part of an inevitable sequel.
It just happened.
In a weird way, the one period of daylight exposure Saturday afterenoon on NBC -- if you don't think the setting was awesome, you weren't looking -- was a mission accomplished. What happened from there -- including the Flyers-Bruins game on the same site moved from Sunday afternoon to Sunday night -- was unfortunate. Playing five of the six NHL periods at night largely defeated the purpose of staging a game in that setting.
But it was not irresponsible lunacy.
In the world of 2021, there were no fans. There was no pretense that it was anything but an outdoor TV setting. There were reasonable (weather) odds of it all coming off.
The NHL just went to the craps table, rolled one 11, collected, established a point ... and then rolled a 7. It happens. Both at the State Line casinos and in real life.
And those who were at or saw the 2016 Avs-Wings alumni game on a Friday night and Avs-Wings Saturday night at Coors Field knew that worked -- despite the wind-swept conditions for the "real" game.
Per the above picture of noted hockey pundit Arthur Fonzarelli, it's not out of line to ask if NHL outdoor games have jumped the (San Jose) Shark and lost their novelty. And that they're now more trouble than they're worth.
I remember talking with folks involved in putting on the Canadiens-Oilers Heritage Classsic outdoor game in 2003. That was the NHL's first outdoors try. They said there were about a million things (besides the weather, which was sub-freezing) that could have gone wrong, it was incredibly taxing on those who helped pull it all together, and they weren't anxious to try it again.
The outdoor ice technology, among other aspects of staging the outdoor games, has improved greatly since then, but it's still not an easy task.
Yet that's only part of the discussion. This one was NOT doomed to fail.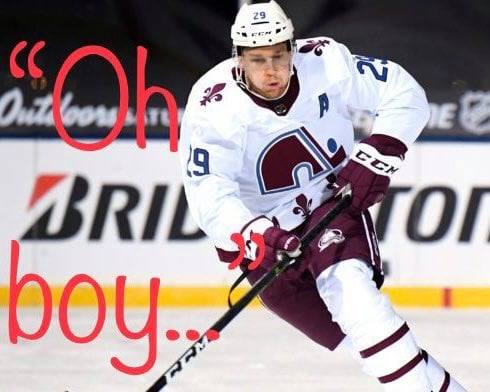 That's what Golden Knights defenseman

Alex Pietrangelo said as Nathan MacKinnon raced toward the net -- and an instant later scored. Pietrangelo might have used different words if he hadn't been mic'd.