April 19, 2021

Take a look at that banner across the bottom of the screen on MSNBC the other day.
Look familiar?
Of course it does. Strike the word "FEDEX" and it could have -- or did -- run dozens of times in the past 22 years, most significantly since April 20, 1999.
In fact, to a significant extent, I could just do a search (for "Boulder King Soopers" and "10") and replace (with "Indianapolis FedEx" and "eight") with my commentary following the latest Colorado killings in March.
Now, here's my April 20, 2020 commentary on Columbine and Guns.
Not much has changed on that front in the past year. Except for the worse.
What bothers me the most about the predictable responses opposing sensible gun-control measures in the wake of shootings is those offering them give proponents zero credit for conceding some of their arguments.
No, not that thee Second Amendment is or should be considered absolute and that anyone needs assault weapons designed for warfare.
Proponents of gun-control advances know that criminals will not say, gee, they must follow any tightened gun laws.
We know the KIng Soopers shooter woudn't have pulled over at the Boulder city limits and tossed an assault weapon into a garbage can if the local assault weapon ban had been in force, rather than invalidated by a judge.
We know killers do the killing.
But we have to do more to keep guns out of the hands of killers. And as in the case of the Indianapolis murders, also hope that even the small step of "red flag" laws -- one was on the books in Indianapolis -- can be made more effective. The killer had a gun taken away, yet was legally able to buy two more.
Most of all...
We have to do something.
We have to try.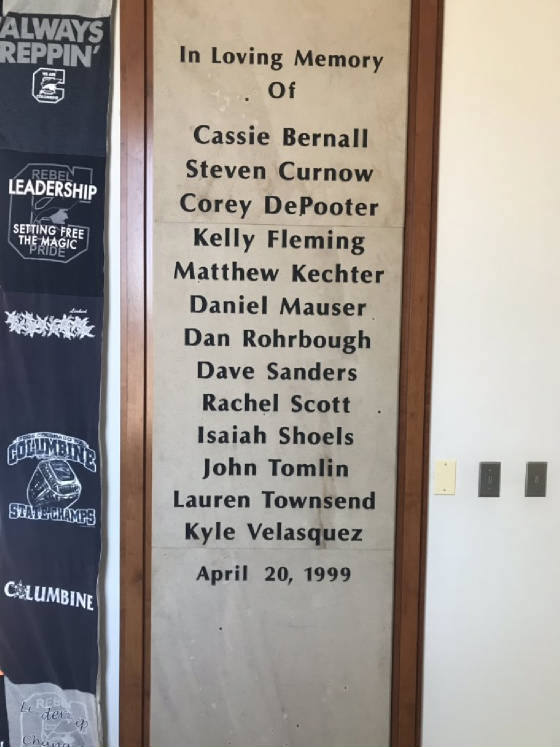 (Above, at Columbine High School: Terry Frei photo)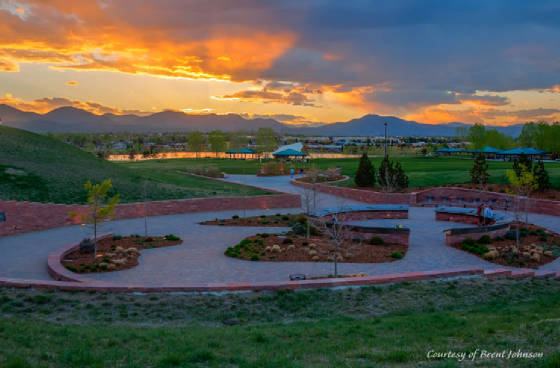 Above two photos: From the Columbine Memorial web site.