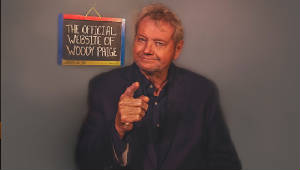 The rebooted woodypaige.com
I'm writing commentaries on woodypaige.com, the web site of journalist and ESPN personality Woody Paige.
It's an honor.
Woody and I first worked together at the Rocky Mountain News. I was a University of Colorado student working part-time at the paper when Woody came to Denver and we've been friends ever since. We also worked together for many years at The Denver Post.
I'll be doing national-oriented pieces for Woody while continuing to write On the Colorado Scene commentaries on my own site. I also still will be writing for other outlets, including Mile High Sports magazine.
Links to my woodypaige.com work are below.
-- T.F.