February 4, 2021
Sequel to January 10 commentary: We can't let 45 -- and his enablers -- get away with it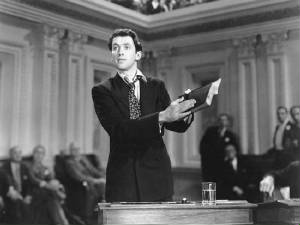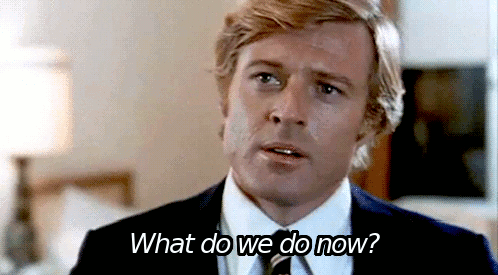 Neither Senator Senator Jefferson Smith, left, nor Senator Bill McKay,
right, has publicy disclosed his vote, but ...
Addendum, February 5: The GOP's essential refusal to rebuke Marjorie Taylor Greene in the Wednesday House vote made me think I was an idiot to think that more than perhaps three GOP senators MIGHT be open to doing the right thing next week. So as you read the below, I won't be offended if you shake your head at my naivete. The major premises still stand, though.
This is no revelation: Donald Trump likely won't be convicted in the Senate trial scheduled to open February 9.
But there's a potentially fascinating dynamic at work here.
At least 17 Republican senators will have to vote for impeachment for Trump to be convicted.
Slate's Molly Olmstead takes a crack as listing possible GOP votes to convict here. By the time she's nearing and surpassing 17, she acknowledges she's reaching.
Any speculatory handicapping could start with 3 to 5 GOP senators who likely will vote to convict, regardless of how many others join them. They're willing to accept the backlash.
At the other end, some wouldn't vote guilty even if evidence more disgusting than what we've heard of and seen so far emerges in the Senate trial. (Actually, what we've seen and heard so far should be enough, but bear with me.) The hardliners' capacity for shrugging off the horrific events, and Trump's role in inciting them, have become mind-boggling givens. Josh Hawley, Ted Cruz and Rand Paul are at the top of that list. There are many more in that camp. Including a freshman senator from Aub ... I mean, from Alabama who believes the three branches of government are offense, defense and special teams.
From there?
In the gray area are perhaps as many as 15 other GOP senators at least open-minded and flexible enough to be capable of voting for conviction under the right circumstances.
It's conceivable that the GOP schism between principled conservatives and inflexible extremists will make it more possible for more to go on record for conviction and not be considered betraying the party. Mitch McConnell potentially could vote to convict, underscoring an attempt to move the party away from Trump, and that would be the wild card. Also, Republican senators perceived to be ignoring compelling evidence also could be subject to reprisal from some GOP donors and corporate-world backers who have backed away from Trump and his most hard-line supporters.
But those lines are works in progress.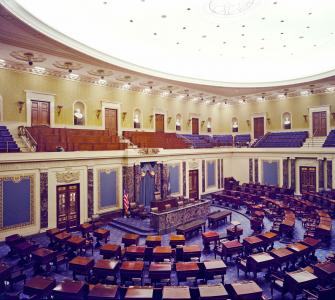 For there to be any chance of conviction, it has to reach the point where additional GOP senators are convinced a vote to convict won't be futile and, worse, perilous.
Put yourself in their positions: If Trump is going to be acquitted, anyway, why subject themselves and their families to what would follow their vote to convict? Sadly, that's not Mr. Smith idealism. That's reality.
They've all seen and heard the splashback against the 10 GOP members of the House who voted for impeachment. That includes Rep. Liz Cheney, R-Wyo. She was subjected to vitriolic criticism from Trump loyalists before being allowed to retain her House Republican Conference Chair position in the wake of a Wednesday night 145-61 caucus vote. She won't back down, either, labeling her impeachment vote as one of conscience and principle.
I'm convinced the number of GOP senators voting to convict will either be something like 3 ... or 20. Nothing in between. For it to be more than 5, there has to be a momentum and bandwagon created in the Senate trial. There has to be a feeling that those gray-area GOP senators -- however many there are -- will have enough GOP company for their vote to convict to be cast on the "winning" side. That's turning the very serious into sport, but it's still a pertinent analogy.
I'm repeating myself with what follows in this paragraph, but it's the important distinction. It has to get past potential difference-making Republicans being able to rationalize a vote for acquittal they know isn't justice. They have to be unable to say this: If there's no chance of Trump being convicted, anyway, why set myself up for the grief that will follow?
Regardless, the case for impeachment needed to be presented in the Senate -- again -- in the wake of the disgusting events of January 6.
Get it all on the record.
That's why "let it go" was neither a palatable nor reasonable option.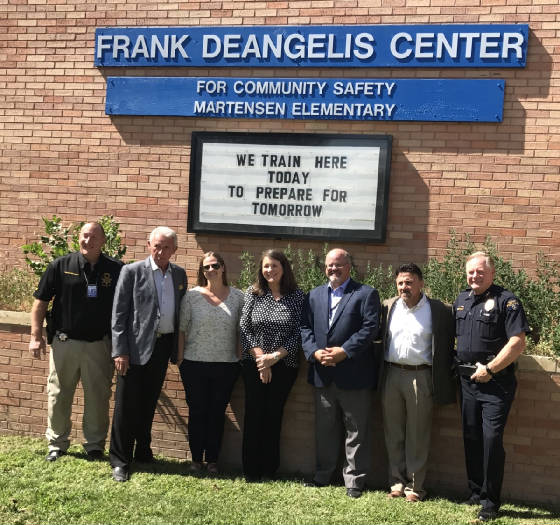 Colorado Congresswoman Diana DeGette, D-Denver, center, is one of the 10 House managers set to present the case for impeachment. I took this on her 2017 visit to the Frank DeAngelis Center in Wheat Ridge. DeAngelis, the former Columbine principal I worked with on They Call Me "Mr. De": The Story of Columbine's Heart, Resilience and Recovery, is second from right. The Center is where law enforcement personnel, both local and from around the country, are trained in simulated school incursions.