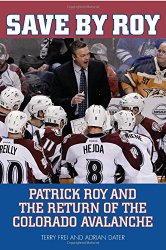 NO. 90, RYAN O'REILLY, 6′0″, 200 LBS., BORN FEBRUARY 7,
1991, CLINTON, ONTARIO
The quiet, reflective O'Reilly—a yoga devotee often found stretching in corners of locker rooms or hallways—was one of the young stars, but he wasn't one of the boys. He wasn't a loner or outcast, he just wasn't in one of the packs very often. He lived in a downtown loft, drove a fire engine red Audi sports car, played the ukulele and mandolin, and included Billie Holliday among his musical tastes. In short, O'Reilly was more of an eclectic personality than your usual hockey player.
His family lived in rural Ontario, outside the small town of Brucefield, about a two-hour drive west of Toronto. "The town had stop signs at each end and maybe fifty houses, something like that," Ryan recalled. "And a big barn at one end."
There, his parents, Brian and Bonnie, were social workers for the province.
About the time Ryan was born, juvenile home shutdowns in the area challenged the system, so Bonnie and Brian started to take in kids themselves. Payment came from the province, but the motivation wasn't financial. Somebody needed to do it, and Ryan was raised with other kids—troubled kids—passing through the O'Reilly home for stays of various periods.
"We would have maybe four or five at a time," he said.
The total would be about fifty by the time Ryan left home to play major junior with the Erie (Pennsylvania) Otters of the Ontario League. "I was living with all these different guys, all these kids who didn't have good childhoods, were abused and having problems getting along in school and with anyone," O'Reilly said. "It was grade eleven or twelve before I realized how lucky I was to be raised in that environment and learn how to be accepting and get along with everyone."
Part of the deal was that these houseguests were expected to at least try to take part in the family games, including hockey in the driveway where Ryan and his brothers, plus his mother and father, all took part.
"We always had friends from down the road who would come over, too," Ryan said. "We all got along that way, and hockey was how we got connected, things we did together."
Bonnie O'Reilly played an especially fierce game.
"She's probably the most competitive athlete in my family," Ryan said of his mother. "She plays broomball, still plays to this day. I bug her, I say the NBL, the National Broomball League, is calling her, and she takes it serious. She was an amazing basketball player, and she plays hockey."
Ryan laughed.
"She's a little more feisty than I am," Ryan said with a laugh. "She's not afraid to use her stick and won't back down from anything."
Because their hometown was rural, Ryan and his brother, Cal—who eventually would make the NHL ahead of Ryan with Nashville, but not be as successful—traveled long distances to play. "I don't think it ever hurt me," Ryan said. "I look back on it now—I think it was more beneficial, coming from a small-town area. We'd be driving an hour, an hour and a half to practice. My parents spent so much money so my brother and I could play, travel hockey at a high level. We'd have games in Windsor, three hours away; we'd go down and maybe play two games that day, and it just shows the sacrifice our family made to do that, drive that much. That helped so much, so when you go to junior, you're used to sitting around or driving three hours a day to play. Some of the kids came to Erie from Toronto, and everything had been in Toronto; they'd never had to travel. No matter what, we had to drive. My parents spent so much of their life helping me do what I want to do and what I love."
After sounding him out, the Otters took him first in the OHL draft.
"I was excited for it," O'Reilly said. "They had guys who I think would have been first overall picks who didn't want to go there. They asked me, and I said, of course, I'd like the chance to go first overall. I went down to the city, and I liked it. I still have close friends from Erie, and I go back there every summer."
After two seasons with the Otters, and playing against Matt Duchene and Brampton, O'Reilly expected to go in the first round of the 2009 draft—a few picks after Duchene, perhaps, but not long after him.
Even then, he was highly regarded defensively, but it was unique for a center with only sixteen goals in his major junior season to be ranked that high. Instead, he wasn't taken in the first round, and Colorado pounced on him with the third pick of the second round.
"I was disappointed not to go in the first round," O'Reilly said. "From halfway through the first round, my agent said there was a good chance I could go, so that kind of got my hopes up, which I shouldn't have done. I was seeing other players going and I was like, 'I'm better than him,' and stuff like that." He smiled. "You're a young kid; you can do that. But once the second day came, the draft started and, boom, I was gone. I wouldn't change anything now. I think being drafted at that pick was the best thing that could happen for me. I came in hungry, and I came in with no pressure on me, and I think that's what helped me make the team and get a spot."
Only the high first-round picks generally make NHL rosters right away, so the assumption was that after attending training camp, he would be returned to Erie for the 2009–10 season. Instead, he stuck with Colorado. The biggest surprise wasn't that O'Reilly quickly proved himself a legitimate NHL center; it was his considerable offensive skill, which had seemed latent in major junior. Suddenly, he seemed to be a primary example of a heady playmaker who made the players around him better as he quickly stamped himself as one of the better defensive centers in the league.
In his first three seasons, he had eight, thirteen, and eighteen goals, and seemed on an upward curve there. Then came his acrimonious contract battle, when he didn't reach an agreement before the lockout began in 2012 or after the teams went back to work.
His father's militancy and grousing (often on Twitter) that the Avalanche didn't appreciate Ryan's intangible contributions were understandable, if unfortunate. It all seemed to slightly contradict O'Reilly's image as the ultimate rink rat who stayed on the ice long after other teammates left and loved the game above all else. The Avalanche still were thinking at the time that in a perfect world, after rebuilding, O'Reilly would be the best third-line center in the league, a penalty killer and defensive stalwart—an honorable and valued status, but not a superstar in the making.
The Flames forced Colorado's hand with the two-year, $10-million offer sheet, though, and the Avalanche matched it. O'Reilly had six goals in twenty-nine games down the stretch for a team that got worse, record-wise, after he signed. "When you're in that situation, yeah, it's a business," O'Reilly said. "You have to protect yourself and do what's necessary because you're only going to play the game so long."
Roy announced after the draft that he was going to take a look at O'Reilly on wing, on a line with Duchene and P. A. Parenteau, seemingly an acknowledgment that the new coach would have to be imaginative to get his top six forwards all on the top two lines. The issue was whether being on the wing would diminish O'Reilly's effectiveness if he couldn't take as much advantage of his savvy, both making plays and defensively, as if he were at center.
"When I knew we were going to take MacKinnon, I knew that someone was going to have to move," O'Reilly said. "I figured it would be me. I was excited for it. It was just another challenge. I had played on the wing over at the [2013] world championships, and I was kind of starting to get comfortable with it."
By early in the season, he was developing chemistry with Duchene, learning to live without being a primary face-off man. "I love taking face-offs, and that's one of the things I miss most about it," O'Reilly said. "Just starting a shift with that, it's a pressure situation, and it's getting the puck back to the boys. But Dutchy's been great on face-offs, and we usually have the puck. Sometimes I think of the game in a centerman's way and be more defensive. I'm still learning every game. It's going to be a while before I'm really comfortable. I've always been a natural centerman, but I like it.
"I think I got into the league because I was good in my own zone, and that's kind of been the staple in my game, playing in my own end first and being successful there. It requires me to be more physical and forecheck with my feet more and be more aggressive, whereas before as a center, I had to sit back a little more and try to read the play and support more. I like it. It helps generate a little more offense for me, and it's good."
NOTE: Save by Roy was published in 2014 as Adrian's and my opinionated chronicle of the Avalanche's first season under the get-the-band-back together tandem of formr teammates Joe Sakic and Patrick Roy. That season was magical ... until the first-round collapse against the Minnesota Wild. The Avalanche went from second-worst to third-best in the NHL, in terms of points, collecting 112 and -- most eye-popping of all -- going an identical 26-11-4 at home, on the road, in the first half and in the second half. Roy won the Jack Adams Trophy as the league's coach of the year. Adrian and I have taken some ribbing about where it went from there, but we've both talked about how upon re-examination, it holds up as foreshadowing, and more than anything else, an entertaining and illuminating chronicle of that season and the figures involved. Including Ryan O'Reilly, now in the Stanley Cup Finals with thee St. Louis Blues. -- Terry Frei