December 7, 2018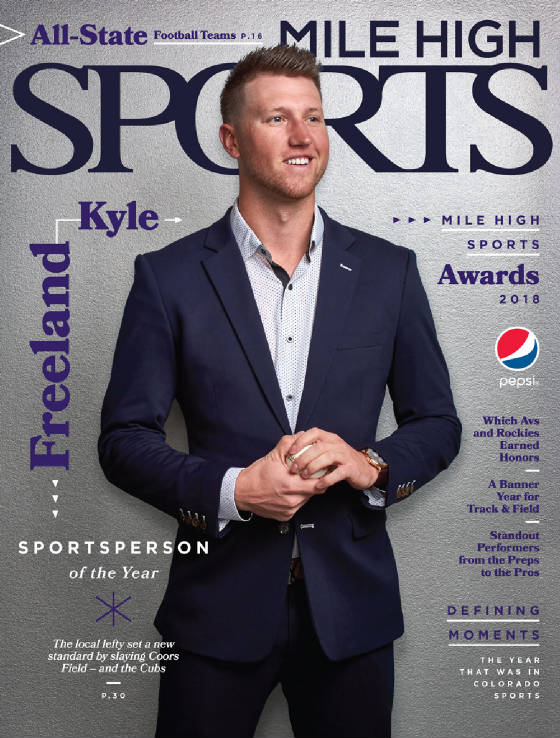 Stories in December issue of Mile High Sports Magazine, available now.
Awards issue:
Nathan MacKinnon (professional athlete of year)
Jared Bednar (professional coach of year)
Digital issue links soon
December 7, 2017
Mike Boryla: Ex-Eagles
quarterback-turned-playwright,
turned-anti-football/NFL crusader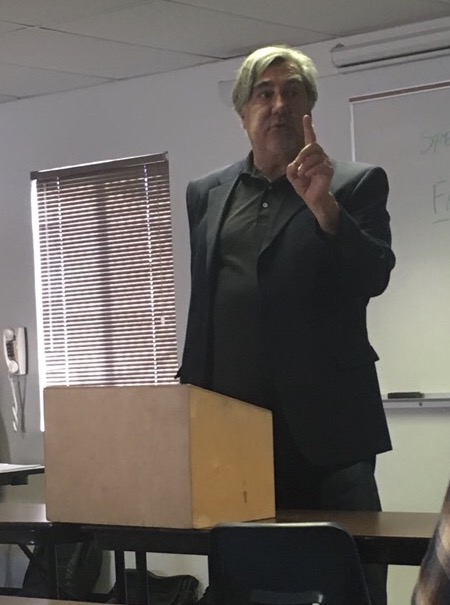 Mike Boryla (Photo by Taylor Oxenfeld)
Former Regis High, Stanford and Philadelphia Eagles quarterback
Mike Boryla is on a crusade. To kill football.
Boryla, who lives in Castle Rock, visited my Journalism 3130 class
Thursday at Metropolitan State University of Denver to tell my students
about that ... and a lot more.
Those of us in Boryla's e-mail chain receive frequent fiery missives about
the NFL, citing the scourge of CTE and the league's maneuvering to downplay
its impact -- yes, despite the $1 billion settlement designed to make money
available to affected former players. Boryla even has argued that the NFL
could be declared a terrorist organization, shutting it down and subjecting
its revenues to confiscation. He told my class he knew that wasn't going to
happen, but he takes that stance to make a point.
Boryla talked about the toll he has seen brain injuries take on former teammates,
including with the Eagles and also All-Star Games, as was the case with Mike
Webster, the former Steelers center who died at age 50 after many years of
physical and psychological problems. And he also addressed what be believes
is the continued underplaying of studies demonstrating the seriousness of the
problem, and the denial of current players who often seem to believe it can't
or won't happen to them.
Boryla recently underwent a first wave of neurological testing as part of the
lawsuit, and his discussions with the medical professionals involved set off
bells of recognition. When he was an accomplished tax attorney for nearly
20 years and was entering his potentially prime years in the climb-the-ladder
profession, he began having cognitive problems and not feeling comfortable
with the fine-print legalistic rhetoric so ingrained in the legal field. He moved
into mortgage banking from 2004-11, but even then, he began feeling more
creative and soon he dove enthusiastically into writing.
He believes the creative right side of his brain was taking over. The
affected analytic side of his brain was giving up control.
Boryla suffered three significant concussions as a player, one at Regis
and two with the Eagles.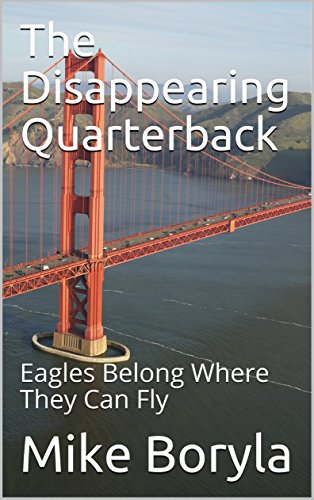 Now, at 66, Boryla considers himself a full-time playwright and screenwriter,
best known for his one-man play, "The Disappearing Quarterback," peformed
30 times in two separate runs at Plays and Players Theatre in Philadelphia
and seven times in Denver at the Bug Theatre and the Denver Center for the
Performing Arts' Loft Theatre.
After a performance during the play's second run in Philadelphia, Boryla
got word backstage that a man in the audience was asking if he
could meet with the play's star. Boryla agreed, and soon he was having a
heart-to-heart with the audience member.
The man explained his name was Bill Musgrave, he had been raised in
Grand Junction, and like Boryla, he also had won the Gold Helmet that
goes to Colorado high school football's top player-scholar.
Musgrave revealed he was the Eagles' quarterback coach.
He also said he had enjoyed the play, and the two men talked about --
among other things -- the Biblical references and the quarterback craft.
The two men haven't yet had a reunion since Musgrave joined the Broncos'
staff, but it could happen at some point.
The play Musgrave and many others have seen and enjoyed opens with
Boryla alone on the dark stage. After 35 seconds of organ music, the
audience hears him calling a play in the Eagles' huddle in 1975. "All right,
men," he says, breathing hard, "third-and-7, we need this! Black right zip ...
run pass 37 ... 655 choice. 'Khunya,' watch for the red dog."

Forty-two years ago, that was Boryla's way of asking the Eagles' all-pro
tackle, Jerry Sisemore, to be vigilant on the play-action pass. In the theater,
the spotlight then shines on the face of Boryla. And the plays -- both
the football play portrayed and the stage play itself -- take off.
Boryla suffers a concussion on "Black right zip ... "
Then Boryla's script flashes back to earlier stages of his life, and of his
football career. The work is in the tradition of Hal Holbrook playing
Mark Twain or Julie Harris playing Emily Dickinson -- one-character,
one-actor plays. Except Mike Boryla plays Mike Boryla.
When Mike was born, his father, Vince, was playing for the New York
Knicks. Vince later spent time as GM of the Knicks, Utah Stars and the
Denver Nuggets, and the family moved to Denver and made it the
Boryla base when Mike was in the third grade. At Regis High, then
still in North Denver along with what then was known as Regis College,
he took Latin for four years and loved his coaches, Dick Giarrratano
in football and Guy Gibbs in football. Though he won the Gold Helmet
in 1968, four years after Bobby Anderson and two years after Freddie
Steinmark, he was a more accomplished basketball player and went
to Stanford on a basketball scholarship.
"I talked them into letting me try out for football," he once told me.
"Once I had my second spring practice in football, the coaches came up
to me and said, 'You're not playing basketball any more. You're a football
player."
For two years, he backed up Jim Plunkett, who became and has remained
a close friend, marveling at Plunkett's touching shyness despite his prominence
as a Heisman Trophy winner. Then he started as a junior and senior and was
drafted in the fourth round by the Bengals in 1974 before his rights were traded
to the Eagles.
He started three games as a rookie, mostly backing up Roman Gabriel,
and still planning on a short career before going to law school. That
offseason, before he and his wife, Annie, were married, he lived in his
van in the Bay area.
After the second of his three seasons with the Eagles, as an injury
replacement following the dropping out of Fran Tarkenton and Roger
Staubach, Boryla came on late in the Pro Bowl to replace Jim Hart and
threw two touchdown passes to lead the NFC to the win.
Boryla told my class that he hadn't even expected to play, but Eagles
tight end Charle Young went to NFC coach Chuck Knox and insisted
on it. Then, Boryla said, the two TD passes came on the special plays
each QB got to install in the NFC playbook -- the "Boryla Special" and
the "Hart Special."
He was traded to Tampa Bay, sat out the entire 1977 season because of
injuries, then played in only one game in 1978 before quitting football for
good. He left a lot of money on the table, walking away. He was banged
up and he just wasn't interested.
For years, he scrupulously avoided any media exposure. He cited a passage
in Genesis as an instruction to not look back. But as "The Disappearing
Quarterback's" opening approached, he went along with the need for
publicity and did an interview with the Philadelphia Inquirer's Frank
Fitzpatrick. I saw the story and soon reached out to him to do a newspaper
story here, too. We've been friends since, meeting for coffee in shops that
have become his preferred writing venues. He joked with my class that
home is too quiet and that he doesn't mind writing kids tripping over him
and the voices rising as the caffeine takes effect.
His projects are ambitious and varied, including "The Clone of Jesus of
Nazareth," which combines material from three of his plays into a 40-page
screenplay treatment; plus the plays "Long Ago and Far Away" and Ministers
of Satan."
On the side, he's taking on football.
Here's a YouTube interview with Mike. Among other things, he calls
the NFL "psychotic."
A couple of my previous Denver Post stories on Mike Boryla:
December 8, 2013: The Disappearing Gold Helmet winner
July 19, 2015: The Play's the Thing
October 26, 2018
Matt Duchene's return to Denver
with Senators a bit misty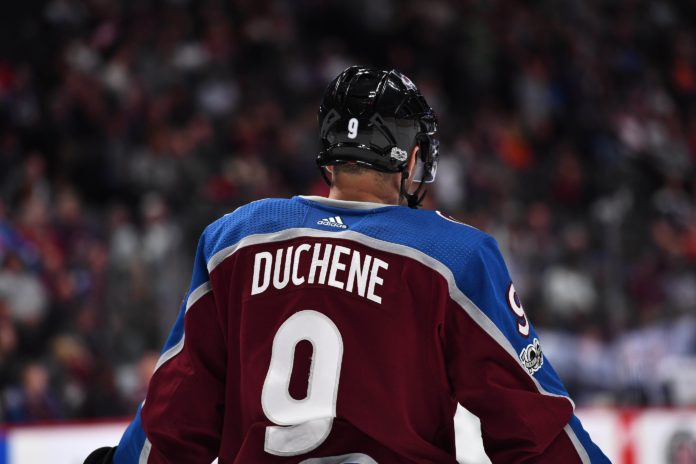 In the good, ol' days ... Matt Duchene as an Avalanche
As tributes go, it was understated. But the first-period mention on the
Pepsi Center scoreboards with a welcome back still got to Ottawa
Senators center — and that still seems a bit funny to say — Matt Duchene
Friday night.
"My favorite part, for me, was the tribute and the reception from
the fans," Duchene said in the visiting dressing room after the Avalanche's
6-3 win over the Senators. "I teared up, for sure."
I asked him how misty he got ... and why he got misty.
"Because I think it was the hardest thing I've ever done in my life,"
he said of his late 2016 trade request. "It was never something I
wanted to do. It was something I felt I had to. Sometimes that's life
and that's the business. Just the signs in warmup and the people that
were being so kind. You touch the puck, you're going to get booed,
that's normal. Avs fans are competitive and you kind of expect that.
"But I'm very grateful to the Avalanche organization for how they
received me all night and the fans also. They mean a lot to me and
they always will."
About 30 seconds after the tribute, Duchene — who came into the game with
only one goal for the season — scored the first of his two goals of the night.
"I think I saw tears in my eyes and [Cody Ceci] just hit my stick," Duchene
said. "I had so mch emotion going until midway through the second, I could
hardly breathe out there. The altitude definitely doesn't help, either."
His second goal, at 10:32 of the second, gave the Senators a 3-2 lead before
the roof caved in.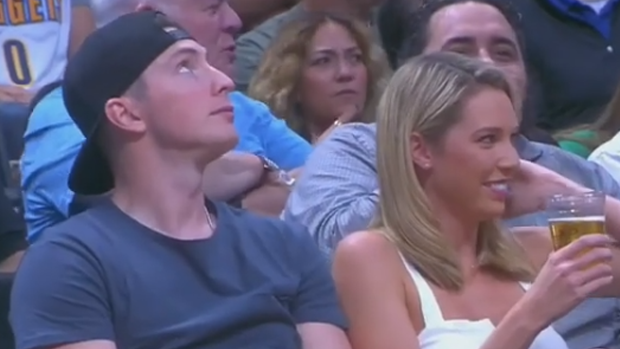 Matt Duchene and his wife, Ashley, at a Nuggets game shortly
before he was traded a year ago.
Duchene's friends and family — including his pregnant wife, Ashley, who is
from the Denver area — watched it unfold from the private box Matt bought
for the night.
Duchene still owns a home in the area, and that's not likely to change in the
near future.
"I'll never cut ties here," he said. "Denver will aways be a home for me
and I could definitely see myself coming back here one day, whether it's
to play or to retire here. It's definitely in the realm of possibility, absolutely.
I grew up here. I feel like I grew up more here than I ever did before. I'm
eternally grateful to the people of Denver and to the organization."
This was such a story. One you could make up, but it would seem corny.
The kid from Haliburton, Ontario, who grew up idolizing the Avalanche's
glory years teams and especially the stars, including Joe Sakic. He had a
framed and signed Sakic jersey hanging in his basement.
and during Colorado's development camp attended Sakic's retirement news
conference. He didn't get to play with Sakic, but eventually under him
when Sakic moved to the top of the hockey front office hierarchy in 2013.
And his coach was another of his heroes, Patrick Roy.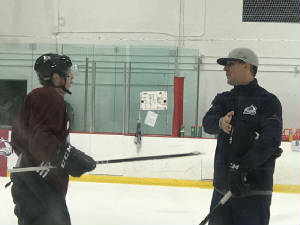 Matt Duchene and Jared Bednar
So what went wrong?
Among other things involving dressing room and organizational
politics, Duchene didn't like playing wing and preferred
center, a problem given the emergance of Nathan MacKinnon. As
tempting as it is to think of MacKinnon on the wing and Duchene
centering the top line ... the issue is whether that would have slowed
or even halted MacKinnon's development, and the question is whether
the other wing is Gabe Landeskog or Mikko Rantanen. Or even whether
it could have been anywere close to as effective and electrifying as the
Landeskog-MacKinnon-Rantanen is now. Or whether Duchene could have
accepted long-term centering the second line, for a team with scoring depth,
or playing on MacKinnon's wing long-term. What's forgotten is something
MacKinnon himself repeatedly pointed out when he went on a tear after
the trade and he was asked if Duchene's departure had been a part of that.
He and Duchene by that time weren't on the same line, anyway, and the
top line had been seeing the opposing top defensive parirings. So
nothing had changed there.
Also, with Duchene's "bridge" contract and then a long-term deal
that set the bencharks and a so-called Duchene ceiling for a team that
touted its "structure," Duchene had been a good soldier there.
So the Avalanche first was open to listening to offers for Duchene before
he made the request himself, ultimately leading to the bizarre 15-second
statement he made to the media after reporting to training a year ago,
and then the Nov. 5 three-way trade that sent him to the Senators and
brought the Avalanche so much, Herschel Walker could have called
into a talk show and claim he no longer was the standard for a single
player bringing a haul in return.
A year ago, after the trade was announced during the Avalanche's
game against the Islanders in Brooklyn, Duchene mused as he walked
and the media followed, that there was a story to be told here and maybe
some day it would come out.
I asked him about that.
"I don't remember saying that," he said, matter-of-factly. "But what's
in the past is in the past. I've moved on. I don't think I've ever
been happier playing the game and happier with my personal
life, obviously. I've got a a little guy on the way and I'm
happy. That's what I was searching for, and that's what I found.
We'll see what my future holds. I've really enjoyed playing here in
Ottawa."
Aw, you know what he meant.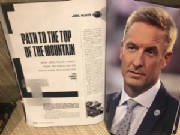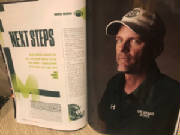 Stories in September Mile High Sports Magazine:
Catching up with Joel Klatt
The life and times of Mike Bobo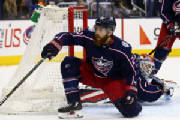 Mile High Sports, July 2
Staying the course banks on improvement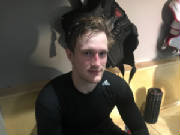 Mile High Sports, June 30
Cam Morrison, Avs' No. pick in 2016, on remaining at Notre Dame for junior season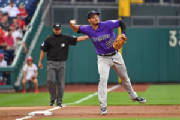 Mile High Sports, June 14
How dare you go to Coors Field for fun!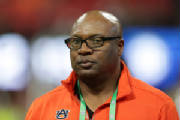 Mile High Sports, June 12
Shouldn't football be the last resort for good athletes?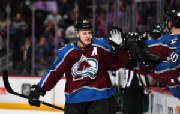 Mile High Sports, June 7
Like sands in the hourglass, so are the days of the Avalanche offseason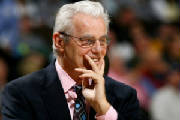 Mile High Sports, June 5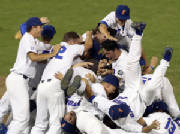 Mile High Sports, May 31
Bring back baseball to CU, CSU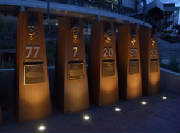 Mile High Sports, May 28
The most glaring Ring of Fame omission is...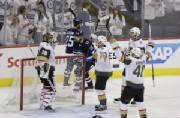 Mile High Sports, May 24
It's impossible to make too much of the Golden Knights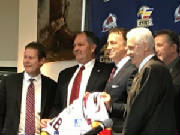 Mile High Sports, May 22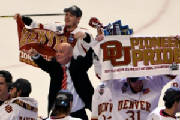 Mile High Sports, May 8
Jim Montgomery leaving was a matter of when, not if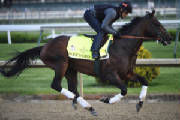 Mile High Sports, May 3
You don't have to be a horse racing fan to love the Kentucky Derby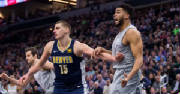 Mile High Sports, April 25
Don't let Nuggets off the hook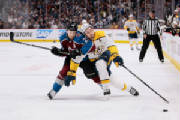 Mile High Sports, April 22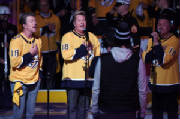 Mile High Sports, April 14
Nashville hitting all the right notes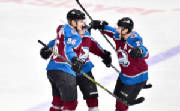 Mile High Sports, April 7
Avs make the playoffs! Avs make the playoffs!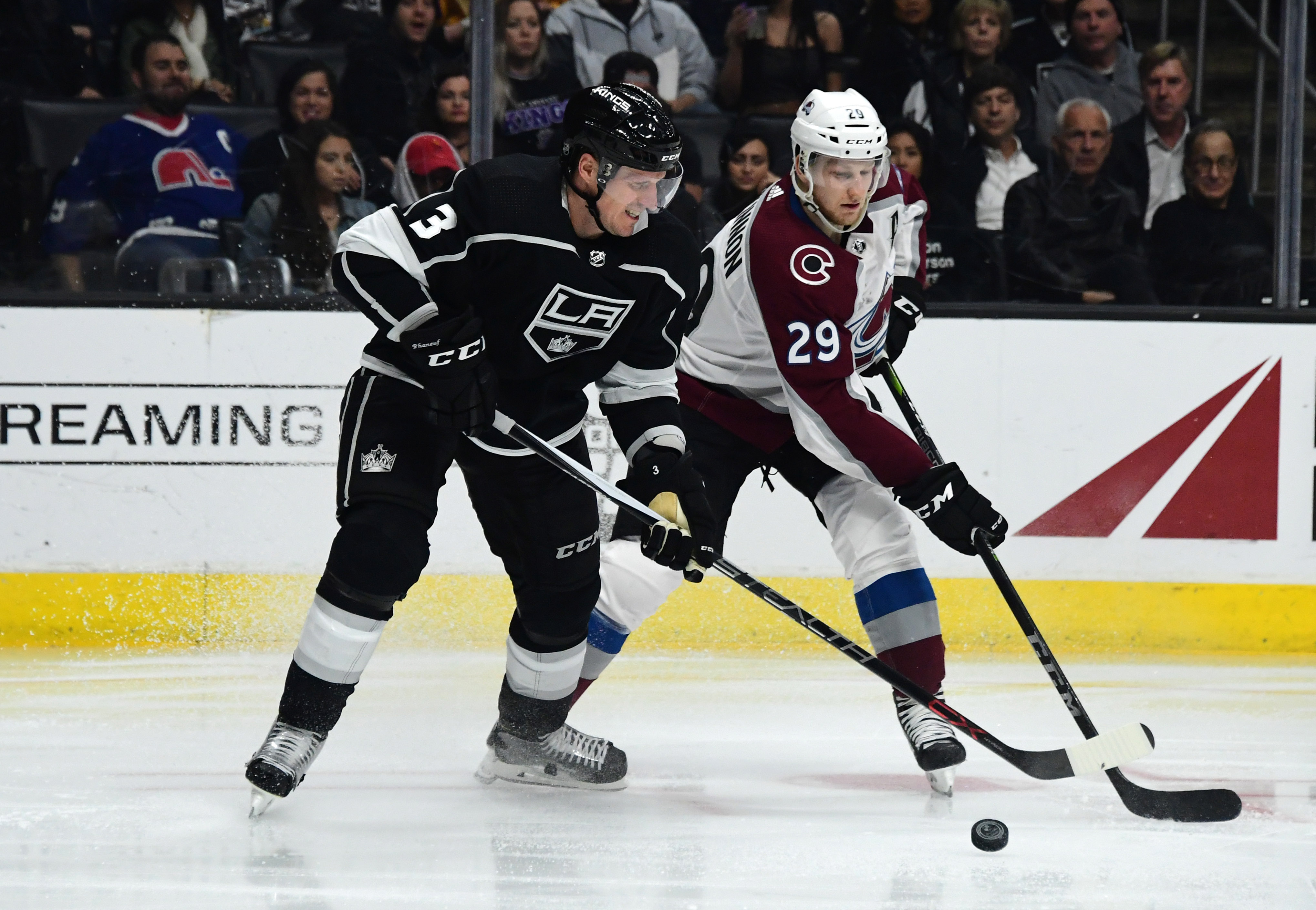 Mile High Sports, April 3
March 19, 2018
Mike Bobo was set on a QB,
but his name is Collin Hill ...
and he's injured again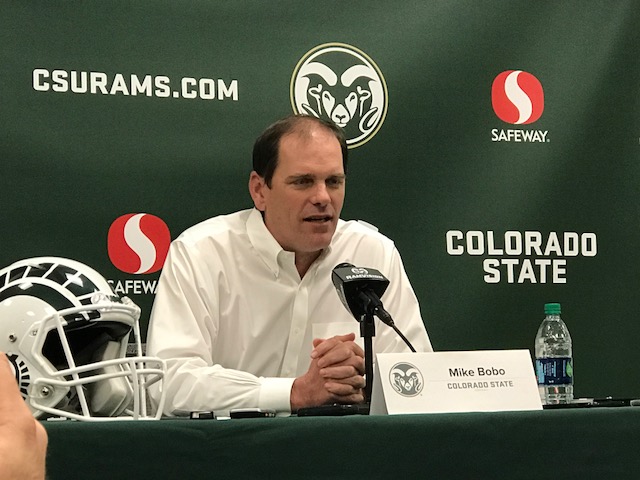 FORT COLLINS -- In his opening remarks at his Monday news
conference Monday, Colorado State coach Mike Bobo ran down the Rams'
injuries heading into spring ball and alluded to what was announced
last week: That presumptive starting quarterback Collin Hill for the
second time in his stay in Fort Collins suffered a torn ACL last week
and underwent surgery last Wednesday.
"He's doing good," Bobo said hours before the Rams' opened spring
ball with an evening practice. "He will not be at practice today but
will rejoin the meetings starting tomorrow."
When the floor was open for questions, I asked: Will Hill be able to play
this fall?
"I think that's too early to answer, Terry," Bobo said. "That's obviously
the goal anytime a guy gets an injury, is to rehab him as fast as possible
where he's in good health and can play. If there is a silver lining, it
happened now, not a month from now or in fall camp. It happened
right now, so that puts us at about five and a half months, I think,
before the first game, with the first game being in Week Zero
(against Hawaii on August 25).
"It's not out of the question, but it's definitely a long rehab. I know his
mindset's right. But you can only go as fast as your knee will let you
sometimes."
That's two ACL surgeries on the same knee in a year in a half for
Hill, potentially a redshirt sophomore in 2018.
He isn't playing.
OK, maybe that's too strong.
It would be a major surprise if he does, and Bobo knows it. That means
he's operating on the assumption he has to find a capable starter from
among redshirt junior J.C. Robles, redshirt freshman Justice McCoy
and walk-on redshirt freshman Judd Erickson.
Or bring in a graduate transfer.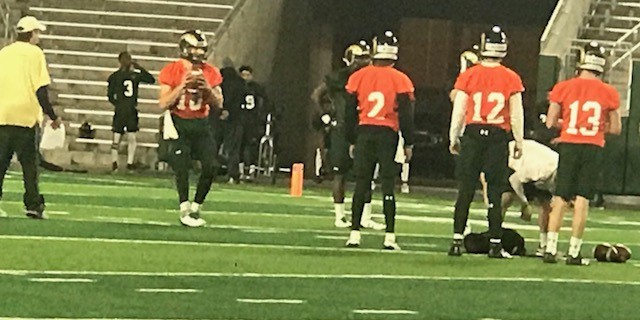 At Monday's opening workout of spring drills: Mike Bobo, J.C. Robles (10),
Justice McCoy (2), Judd Erickson (12), new walk-on Salvetti D'Ascoli (13).
"It was going to be a big spring for that position, anyway," Bobo
said of spring ball. "Collin hadn't played since his first year in game
form. He obviously practiced some, but he was a little bit rusty and
now it's going to be a big development for those two guys behind him.
making sure they get a ton or reps ... The spotlight will be on them and
we'll see how they handle a little bit of pressure."
But then Bobo acknowledged the 2018 starter might not even be on
campus yet.
"We're actively recruiting, as I said I believe after our first signing day,
(when) we did not sign a quarterback in this class, that we would
actively recruit a quarterback in this offseason, and we're still doing
it," Bobo said.
Neither Dormady nor anyone else would be promised the starting
job, of course. And it's probably unfair to hold the Bauta failure against
anyone else, but another shot for a washout SEC quarterback
isn't the way to go. The best hope is that Robles, at least
established in and familiar with the program, steps up. Or
that McCoy is a star waiting to happen to happen. The other
issue here is that there is no guarantee that Hill can ever
completely recover from a second ACL surgery this young
and remain resilient even if he makes if back on the field.
As a true freshman, Hill had beaten out holdover starter Stevens
and Bauta in 2016 before his knee injury against Utah State at
midseason, on October 8. He redshirted last season as Stevens
had a stong senior year. Then last week, Hill suffered the torn ACL
the same knee playing basketball.
"I was just heartbroken for that kid, how hard he's worked," Bobo
said. "He's really had a great offseason in our fourth quarter program.
He's stepped up as far as being a vocal leader on and off the field. . .
You can say, 'Hey, he shouldn't have played basketball, live in a bubble,'
but I don't have that policy. Guys can get hurt walking down the street.
"It's unfortunate. He has a long rehab ahead of him, but I know
if anyone can come back from it, it's Collin Hill."
Bobo conceded that the Rams' offense might have to be tweeked --
not overhauled, but tweeked -- depending on who emerges as the
starter.
"We'll have to do things around that quarterback, of what he can
do and what he can handle," Bobo said. "There are a lot of offenses
we've run here, there are a lot of offenses I've ran at (Georgia). We have
to figure out what we can do as an offense, and we were going to have
to do that anyway. We lost three offensive linemen, we lost some guys
at the outside receiver. We were going to have to figure out who we
were and spring practice will be part of that."
Bobo said that Robles "has got to be a more accurate passer to play in this
system. He's got to be better fundamentally with his feet. And he's got to
play confident. Part of that is as coaches getting him more opportunities
and not necessarily how he plays, but how he projects his voice, how he
talks to the teammates, how he leads."
Justice McCoy is from New Orleans, and Bobo said he is a better
pure passer -- and less of a multiple threat -- than he was portrayed
to be in recruiting. "I would say J.C.'s probably more of a dual threat
than Justice McCoy," Bobo said. He said McCoy "has put on about 20
pounds since he got here last fall," Bobo said. "I like the way he looks
physically right now. It's going out and putting it together, processing
information for Justice, taking it from the meeting room to the drills,
to the team situations, to the scrimmages, how fast can he process it.
And then Judd, he has gotten a lot of reps in individual and hasn't
had a lot of team situations, and that's usually the case with a kid
that gets redshirted his freshman year. Judd and Justice are pretty
much the same, how do they process. And then it's going to be
taking care of the football."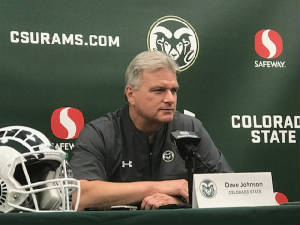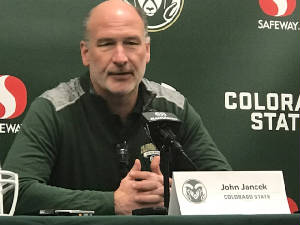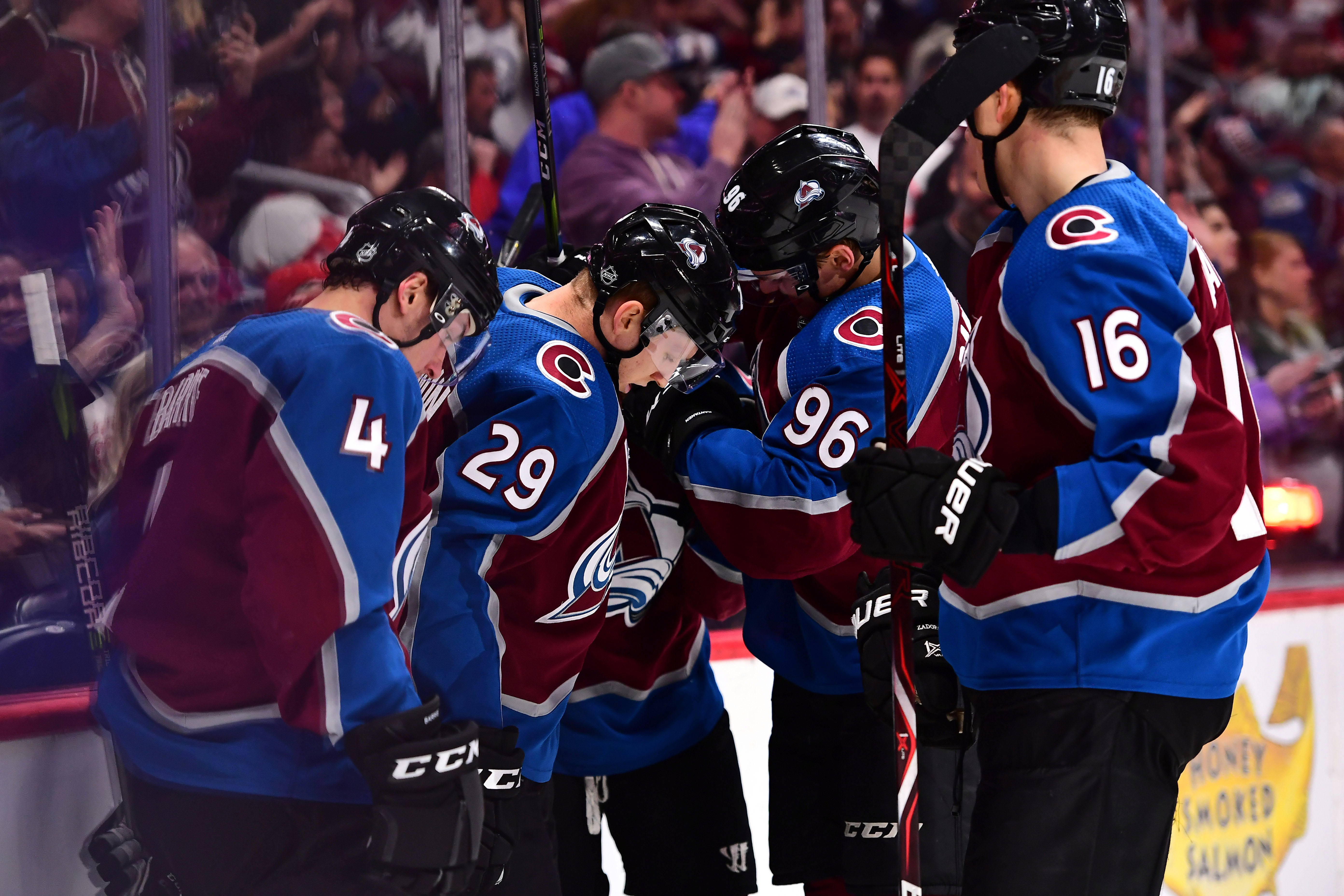 Mile High Sports, March 18
March 11, 2018
Meanwhile, in Greeley, a legend
in women's hoops has UNC
in March Madness

With all the considerable respect due Becky Hammon -- the most

accomplished basketball player in Colorado State University history

who deserves an interview and full consideration for the men's

program head-coaching position at her alma mater -- there already

is a women's game legend coaching in this state.




Kamie Ethridge, now 53, was a two-time All-American at Texas

and won the Wade Trophy as the nation's top collegiate player

in 1986.

As a 5-foot-5 senior point guard, she led the Longhorns to an

undefeated season and an NCAA championship.




She has an Olympic gold medal.

She was inducted in the Women's Basketball Hall of Fame in 2002.

She is one of the true trailblazers in the women's game.




And now, in her four season as the head coach at Northern Colorado,

Ethridge has been instrumental in transforming the Bears into a nationally

prominent program. UNC won the Big Sky Conference regular season

title, then on Saturday routed Idaho 91-69 in the championship game

of the league tournament at Reno.

It all means that on Monday at 5 p.m.,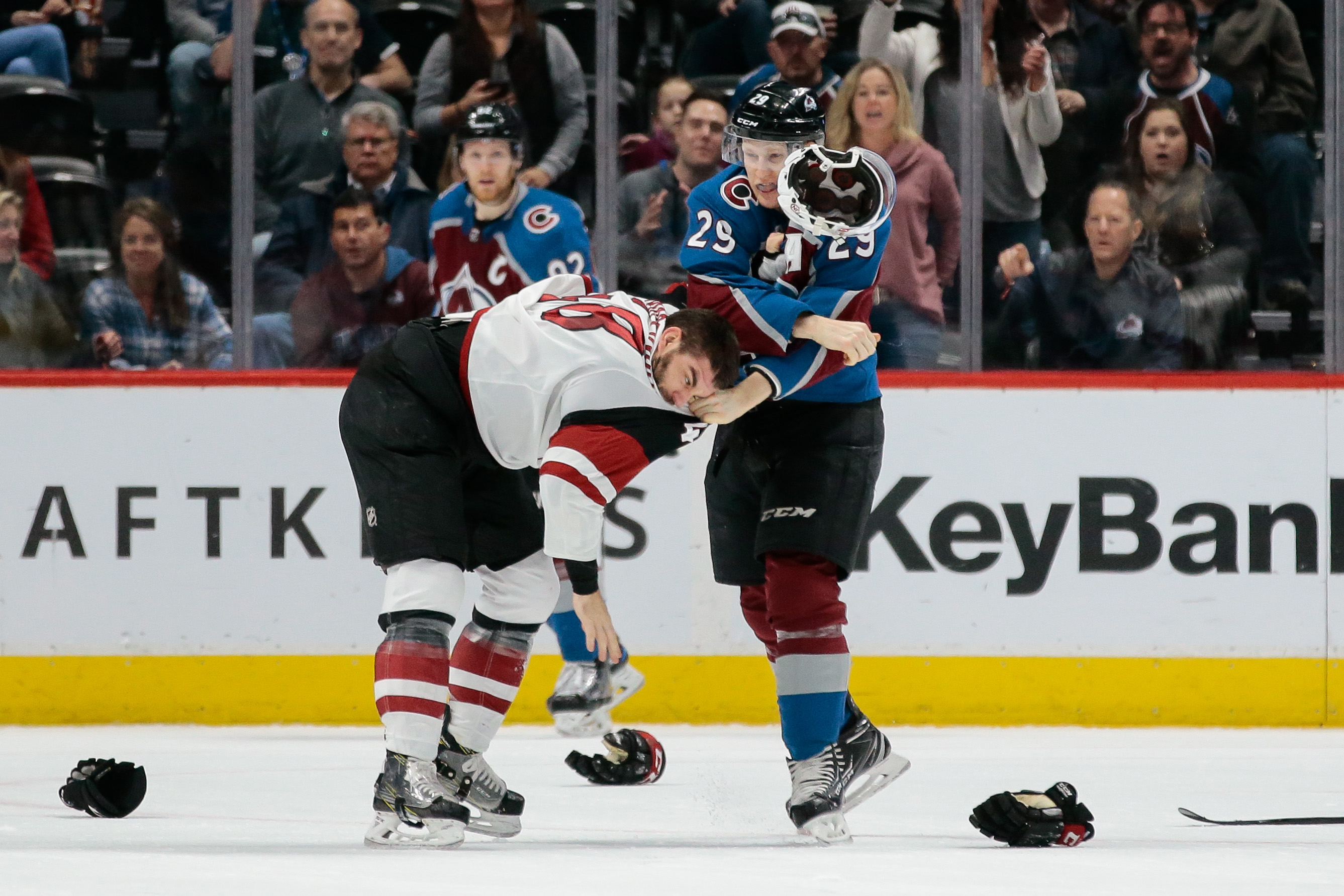 Mile High Sports, March 10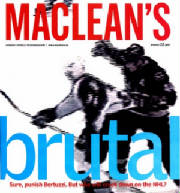 Mile High Sports, March 6
14 years ago, Steve Moore played his final game for Avalanche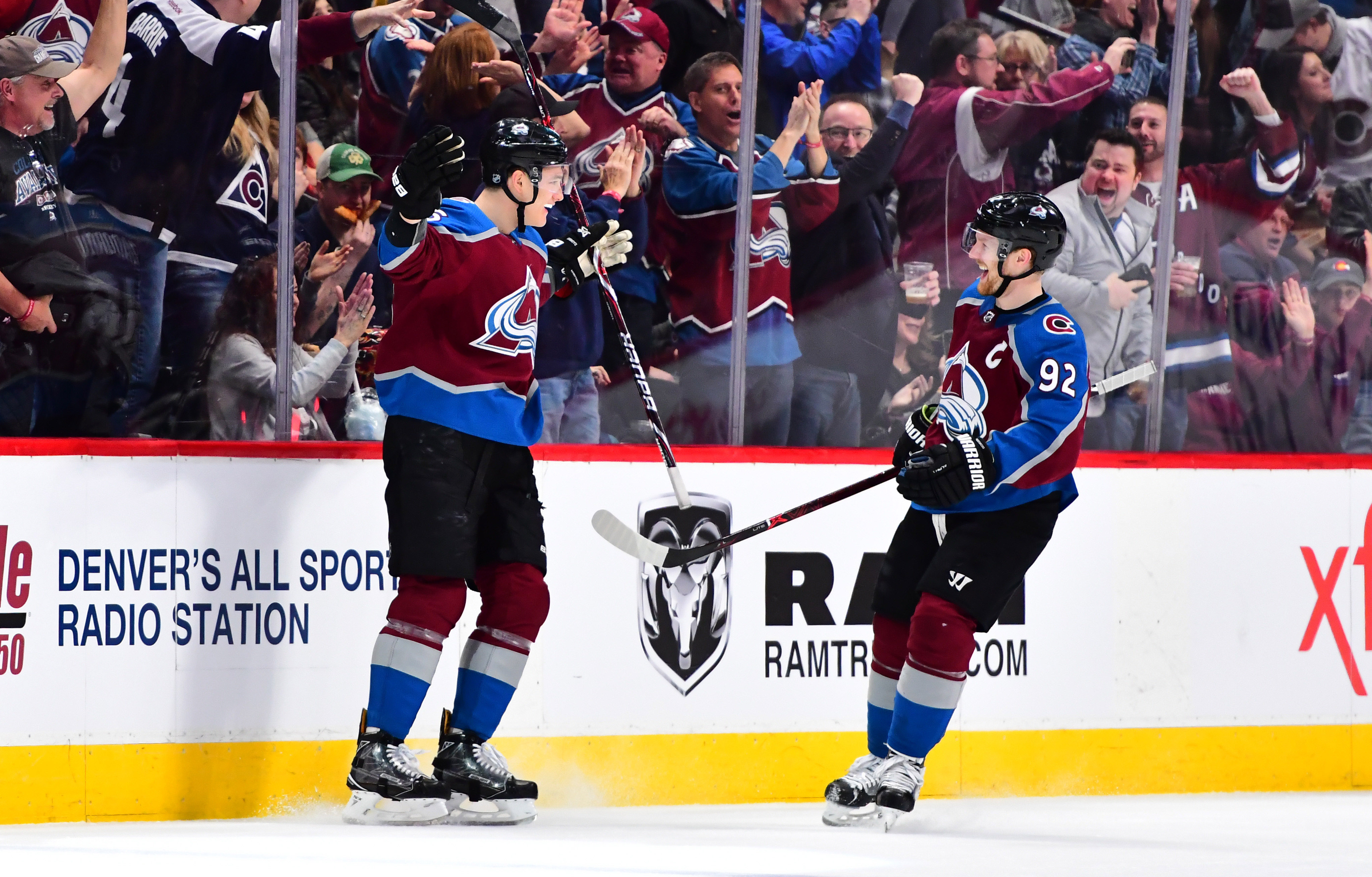 Mile High Sports, March 4
With month to go, Avalanche controls own destiny
March 3, 2018
Question: Would Eustachy's
methods have been OK
if Rams won more games?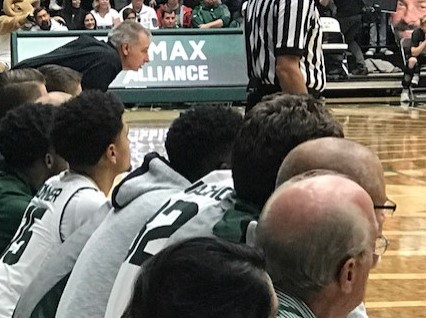 CSU's Larry Eustachy during the Rams' Dec. 2 win over the Buffs in Moby Arena.
Answer to the headline: Of course they would.
This is college basketball, the pastime in which "legendary" coaches field
questions from fawning national commentators -- many of them ex-coaches
themselves -- who have a pretty good idea what it usually takes to build
and maintain perennially winning programs. The rest of us don blinkers,
taking note of when the March Madness contest entry has to be in or of
the Final Four credential application deadline.
Short of the FBI getting involved, winning answers everything. Vacate a
title later? Who cares? Whine about it, of course, say it isn't fair to "the
kids," but that championship celebration isn't erased from the memory bank.
On Friday in Fort Collins, CSU athletic director Joe Parker met with invited
members of the media to discuss the process that led to the ouster of CSU
coach Larry Eustachy -- via the $750,000 settlement on the $3.12 million
remaining on his contract. Eustachy was placed on leave on February 3, and
a few weeks later, he was effectively history, despite the small print that
ties him to the athletic department through June.
Parker made it clear that the examination of the program's "climate" didn't
begin -- or restart -- until this calendar year. It (and Eustachy's apparent
conduct) "saved" CSU $2.37 million.
It doesn't take a sleuth to infer that the university at least could make a
credible case that Eustachy had violated the zero-tolerance restructions he
was operating under since president Tony Frank in 2014 rejected then-AD
Jack Graham's recommendation to fire the Rams' coach. And that because
of that, this was a negotiated compromise heavily weighted in CSU's
favor.
Reading between the lines, or even taking the honorable Parker at his word,
then, this was all sudden. Suddenly, after the Rams' season headed into the
toilet.
The tricky part there is that reacting to adversity is one of the tests of a
coach. By saying that this came up once the Rams seemed destined for a
disappointing year, I'm not arguing Eustachy was maltreated or he
shouldn't have been held to the zero-tolerance standards he knew were
in force.
What I'm saying is, if the Rams got off to a 6-1 start in the Mountain West,
this wouldn't have happened. I'm not going to go over the same ground I
did in the February 21 commentary below after attending the Rams' loss
to Boise State at home, an embarrassing combination of a horrible crowd
and a checked-out effort from the Rams with young interim coach Jase
Herl in charge. Reading that would provide more context for what I'm
adding here after additional developments. The major point I would
re-emphasize here is that my I've expressed my respect for Frank and
his accomplishments about a gazillion times in covering and opining
about them over the years. My outlook hasn't changed, and I've been
impressed with Parker since his arrival as Graham's replacement.
In the end, it truly was about not winning enough games. It's impossible
to believe that Eustachy's practice attitude, treatment of players and staff,
or in-game demeanor were that much different in January than in November.
Clearly, in more ways than one, the painful upset loss to Air Force at home
was a major impetus, beginning the season's competitive death spiral and
helping cause Parker to conclude it was time to aggressively check into
what else was out there, curiously in a program with closed, but always
video recorded, practices as part of the watchdog process. The loss dropped
the Rams below .500 in the Mountain West for good, at 3-4, and to 10-10
overall. Until then, a first-division league finish seemed possible and the
Rams seemed at least capable of playing entertaining basketball at home.
The Coloradoan reported that Eustachy's obscene tirade at a player during
that game drew the ire of fans behind the bench, among others, and that it was
audible in the streamed (outside-the-region) version of the AT&T SportsNet
Rocky Mountain broadcast.
That was January 17.
It took six weeks for that to come out?
I was there that night. The press rows at Moby now are on the concourse
level, at the corners, so it's not as if we were sitting next to the bench, but
the truth is, so much of this could have -- and arguably should have --
come out sooner and we in the media were, if not asleep, at least lacking
vigilance. Former Collegian sports editor Justin Michael broke the story of the
"climate assessment."
Granted, the circumstances of the results of the 2014 investigation into
Eustachy's conduct not being leaked and disclosed until 2017 were complicated
for many reasons, but that material was there for three years.
But after Frank stuck with Eustachy, zero-tolerance was the official standard.
Eustachy didn't live up to it -- in part, or even mainly, because winning
would have trumped all.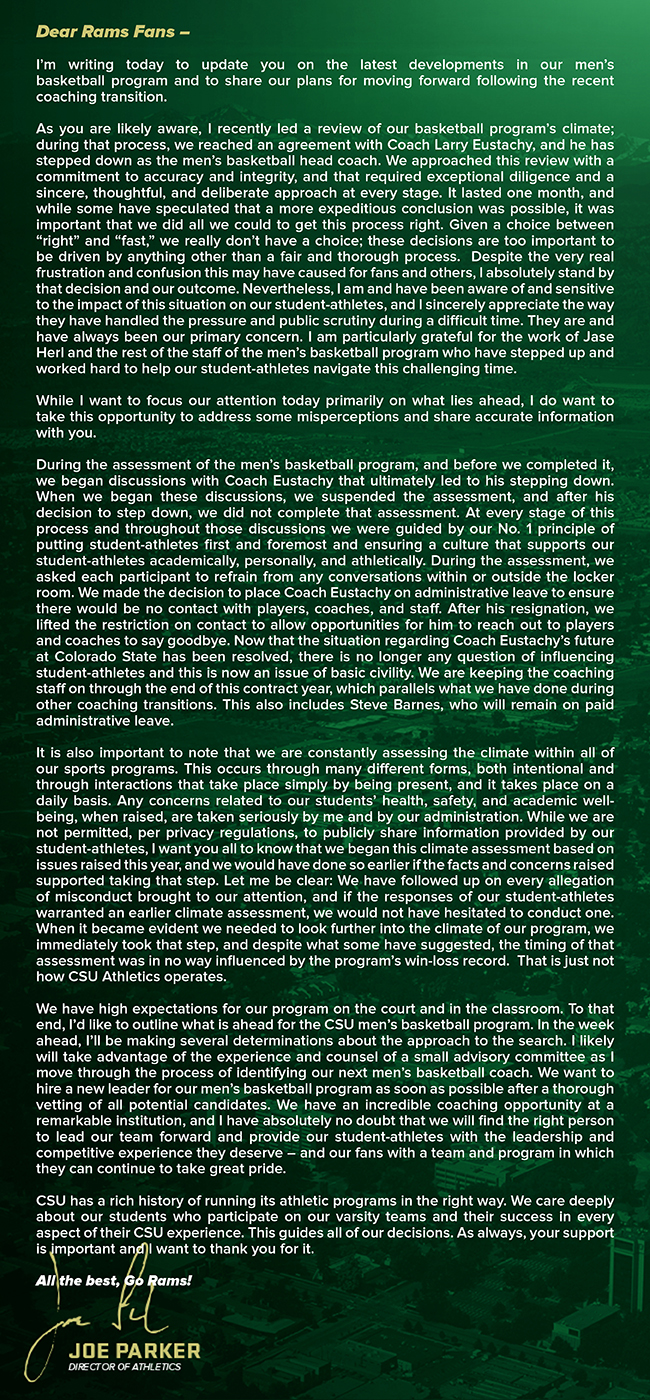 February 25, 2018

Up and down Buffaloes

are up on Senior Day

Dominique Collier in the post-game senior ceremonies

Then it was George King's turn

BOULDER -- If you've got this Colorado Buffaloes team figured out ... let me know.




When CU completed a Pac-12 sweep of UCLA Sunday at the Coors Events Center, beating the Bruins 80-76 four days after a devastating loss to USC at home, it enabled the Buffs to write an upbeat ending for the regular-season home careers of seniors Dominique Collier, George King, Josh Repine and the injured Tory Miller-Stewart.




With a road game remaining at Utah in advance of the league tournament, CU now is 16-13 overall and 8-9 in the Pac-12. There still is an impression of underachievement, because the good nights -- most notably the home wins over Arizona, Arizona State and Stanford and now the pair of wins over UCLA -- have been tantalizing indications of what this team could (or should) be.




The Buffs shouldn't be in position to need to storm through and win the Pac-12 tournament to get an NCAA berth, but that's the reality. (I threw in "regular-season" in the above in case the CU ends up with a home game in the NIT or anything else.)




Fittingly, the two CU seniors who play appreciable minutes had big games Sunday. Collier got his first start of the Pac-12 season and had 19 points, his most productive home game in his four-season career, and King pitched in with 16.

It was an emotional afternoon for both, but perhaps more so for Colllier, the former Denver East High star who was a highly-sought recruit but has had a mercurial run with the Buffs.




I suppose you could say "disappointing," because he didn't become what was projected for him, but he has hung in there, accepted the downgrading of his role after the arrival this season of freshman McKenzie Wright IV, and ultimately will exit the program with head held high. His successful recruitment was considered an important coup for Tad Boyle's program as it attempted to strengthen the relationship with Colorado's high school coaching fraternity, and the way it played out shouldn't change that part of the dynamic. Collier's final prep game came at the Coors Events Center in 2014, when he had 18 points as the Angels beat Fossil Ridge to claim the 5A state title.

"It was really emotional," Collier said of the final home game. "Coming in this morning for pregame, and through warmups, I didn't think I'd get really emotional. But when my family stood around me and I walked out there, I got real emotional. That's when it really hit me that it's the last time playing in his building. I just wanted to come out here and play well and come out with a victory."


Collier came about 30 miles to get to CU.




King came a little farther. Raised in Fayetteville, N.C., he attended high school in San Antonio. His mother, Tresse, is an Air Force master sergeant.




"I got extremely emotional," King said. "It was an emotional game, especially in the beginning. But when tipoff started, that was all behind me. Leaving Coors in your last game with a loss when you're a senior would have been really tough to swallow."

Boyle opened his news conference with a salute to the seniors and then eventually noted that they "played like seniors."




"Today's a special day," Boyle said, "not only because we beat UCLA, a good team, but we had four really special seniors we wanted to send out on the right note, on a high note. And we did that. Our players played with great passion and pride, toughness and energy, and I know they did it for those four guys. . . You couldn't ask for more solid students, athletes, representatives of our program and university."

Barring shocking developments from here -- hey, 10 more wins in a row and the Buffs will be the national champions -- the season will go down as a disappointment. But one of the high points will be being able to send the seniors out as winners at home.




Senior Day: Dominique Collier (15) watches his 3-pointer go in with 7:23

remaining, giving CU a 62-56 lead over UCLA. Next, George King (24) knocks

down another 3-pointer, putting the Buffs up 71-57 with 4:49 left.
Mile High Sports, February 24
February 21, 2018
It's Moby Madness,
all right: CSU's season
has become a nightmare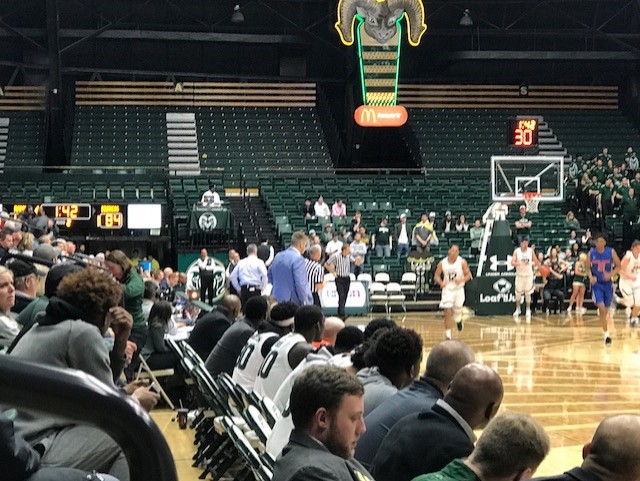 By late in the game, as CSU interim coach Jase Herl (light blue sport jacket) continued to
work the sideline, the band had the end-zone student section to itself.
FORT COLLINS -- What a mess.
And it keeps getting worse.
To think that 12 weeks ago, CSU knocked off CU in a raucous
atmosphere in Moby Arena. While nobody pretended that the
Buffs were Final Four-bound or anything close, it still seemed to
herald that the Larry Eustachy-coached Rams at the very least
could recover from a rough start to the season and be competitive
in the Mountain West. Boy, was that ever wrong.
Wrong wrong, wrong.
The Rams had lost five in a row when Eustachy was placed on
administrative leave on February 3. The slide now is nine losses
in the past 10 games, with Eustachy lieutenant Steve Barnes taking
over for two games before being placed on leave, too, for being too
much like Eustachy; and then with Jase Herl -- who is greener than
the Rams' road uniforms -- coaching the last three.
The third was the biggest embarrassment of all, the dreadful 87-54
loss to Boise State Wednesday night that came in front of an
announced Moby Arena crowd of 2,850 that was down to an
intimate gathering by the closing seconds. BSU led by 21 (50-29) at
halftime and by 42 (77-35) with a little over seven minutes left
before BSU coach Leon Rice sent in two student managers, a
student trainer, and two of standout Broncos guard Justinian
Jessup's buddies from down the road at Longmont High for
the remainder of the game.
(OK, I made that up. But Rice might as well have.)
The Rams aren't this bad.
This is a demoralized, downtrodden bunch that, with confidence
destroyed, has been able to beat only conference doormat San Jose
State in the past five weeks.
They boycotted a practice; at times, it looks as if that carried
over into games.
The emotionally devastated Rams have fallen apart as fast and
completely as five mismatched guys who missed free throws
and wound up on the same team during the noon hour at the
rec center.
In a revolving-door Eustachy program in which showing up
and staying for four or five seasons was a rarity -- and that's being
charitable -- unity and cohesion are fragile, if ever attained at all.
The instability of the modern college game is infamous and
seemingly universal, most often rooted in disatisfaction over
playing time, but it often has seemed that tolerance of playing
for Eustachy at CSU came with an expiration date.
If you're reading this, you know the history. The 2014 evaluation
and investigation of Eustachy's methods led to athletic director
Jack Graham's recommendation to fire the coach he hired before
president Tony Frank overruled him. Frank went to bat for
Eustachy; and one of the realities at CSU is that it is best not
to cross the popular president and chancellor, especially after he
has gone to bat for you. Eustachy stayed, with zero-tolerance
standards and strictly defined parameters. He again was
supposed to have cleaned up his act, learned lessons, mellowed
out. Then there was the leaking of that report last year, albeit
with extensive acompanying reporting, leading to the questions:
Why did it take so long to become public in a college town of few
secrets ... and why then?
And then Graham's successor, Joe Parker, was looking into
the cultureof the program, with extensive and numerous interviews,
before Eustachy was placed on leave. It didn't help Eustachy's cause
that he apparently told the players Frank had given him a vote of
confidence. Not so. That didn't go over well with Frank, either.
The Rams were 10-14 overall and 3-8 in the Mountain West
at the time of Eustachy's ouster.
It is not out of line to at least wonder if this latest assessment of
Eustachy's methods would have been undertaken if the Rams
got out of the gate well in the Mountain West. Abominable,
unacceptable methods should be abominable and unacceptable
regardless of the record. Guess what? College basketball coaches
frequently yell, offer pointed criticism, and occasionally use
words -- especially behind closed gym doors -- that would
be bleeped on a broadcast network. Eustachy, with other issues
also coming into play over the years, was a known commodity.
If this is more a means of getting rid of a coach for not winning
enough games, and finding a way to avoid buying out his
contract and saving $3 million, that's shameful. Regardless of how
unsympathetic of a figure is, that's not right. The aversion to
his methods shouldn't be in direct proportion to the numbers of
games his team loses.
I threw that out there because it has to be asked. It has to be the
standard of honor.
That said, I respect both Frank and Parker too much to be
accusatory. It's something that CSU needs to be conscious of as it
proceeds in what undoubtedly will be Eustachy's firing. The
stunning progress CSU has made in recent years, all across
the campus and on the nationwide image front, can't be undone.
I wasn't even talking about sports there. And when you throw
in the ambitious on-campus stadium project, it adds to the
momentum. This is just a basketball program and a quirky coach,
which should -- but realistically doesn't -- get overwhelmed
by all the more important issues and projects from College
Avenue to Shields Street.
In that sense, simply announcing, either now or after the season,
that it was time to make a change -- for a combination of reasons --
and ponying up the $3 million would have been a better way to go.
You're playing with the big boys in a college sports landscape
that included a big-money Florida payoff to CSU to free up football
coach Jim McElwain, enabling him to make the ill-fated move to
Gainesville, and sometimes you should just take the dose of horrible
tasting medicine and move on.
As it stands now, the drama is dragging down the program.
Junior guard J.D. Paige, from Aurora and Rangeview High,
called the Wednesday night embarrassment "by far" CSU's
worst performance of the season. "We just didn't bring it tonight,"
he added. "There's no excuse for that."
He went on to say the turmoil wasn't an issue. "I don't think it's
(any) of that," he said. "I'm simply telling you we didn't bring it
tonight. I didn't know what it was. As a while team, we ddn't
bring enough energy."
The Rams close out the regular season at Nevada Sunday and
at home against New Mexico Wednesday.
"We just have to show more heart," Paige said. "That's what it
comes down to. That's all it is. It's heart. We didn't show (any)
heart, no competitiveness tonight. And it's just baffling."
The Rams haven't just been beaten.
They've been beaten down.
"I think we just keep talking with them, keep trying to find ways
to motivate them individually that will benefit the team," said Herl.
"Talk about playing for Colorado State, playing for the name on the
jersey. Either that, or play for the name on the beck of the jersey."
You do that, though, you're going solo.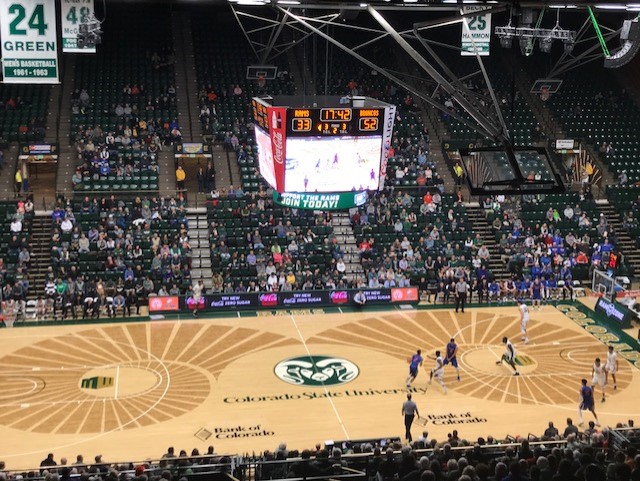 Part of the Wednesday night "crowd," announced as 2,850.
Mile High Sports, February 21
If NHL stays away next time, too, USA should go all college
Mile High Sports, February 14
Kerfoot continues to show (Ivy League) worth
Mile High Sports, February 9
Bowman Brothers Reunion in Eagles' final ECHL season
Mile High Sports, January 21
All Aboard the Avalanche Bandwagon!
January 17, 2018
Falcons' Ryan Swan, from Overland,
determined to stick with it at AFA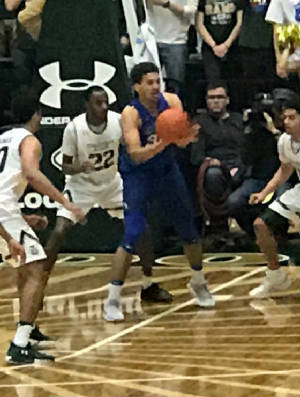 FORT COLLINS -- This seemed almost eerily like Air Force's
football win over Colorado State in the fall.
It came in Fort Collins, the Falcons celebrated raucously, and it
was thunderously disappointing for the Rams.
This time, in basketball, the Falcons pulled off the 76-71 shocker
Wednesday night at Moby Arena, coach Dave Pilipovic got a
drenching in the visiting locker room, and the experience perhaps
was the most satisfying for AFA sophomore forward Ryan Swan,
from Aurora and Overland High, where he was among the
suppporting cast for phenom De'Ron Davis on a 5A state
championship team.
Swan had 12 points and 6 rebounds as the Falcons came away
with only their second Mountain West Conference win, sending
the intimate gathering of 3,216 out of the arena grumbling. This
Larry Eustachy-coached CSU team continues to be an enigma
after knocking off CU at home in the non-conference schedule
and now falling to 10-10 overall and 3-4 in league play.
"It means the world to me," Swan said in the hallway outside
the locker room. "I'm just glad for the team that we got a win
because we've been working hard. I guess I don't know how
I feel. Being a kid they (CSU) didn't recruit, it's a nice little,
sweet victory for me when we get to beat them."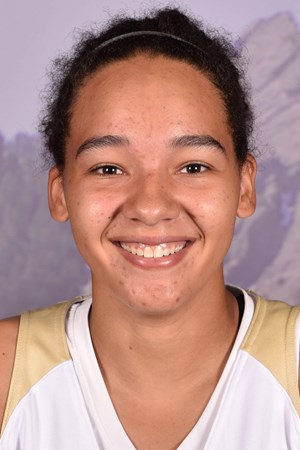 Jamee Swan as a CU Buffalo
Earlier in the season, the Falcons fell 81-69 at Colorado, where
Swan's older sister, Jamee, was a standout forward for the Buffaloes
for four seasons, from 2012-13 through 2015-16.
"I still want to get Colorado one time before I graduate," Ryan
said with a smile. "Just one time, that's all I need."
Swan attended the Air Force Prep School for a year as an
intermediate step after leaving Overland.
"It was definitely tough," he said. "I felt like I was ready right
away and felt like I could make an impact. But the prep school
year was probably the best thing for me because it made me
stronger. I lost some fat. I got stronger, it just let me develop and
make the next four years count."
Then he played sparingly as a freshman last season as he dealt
with academic issues. "I just let too many things get to me," he
said. "My mom kind of took me and slapped me around a little
bit." (He was smiling when he said that.) "So I definitely felt that
year helped me. Over this past summer, I got my school right,
got my body right and now we're here."
He came off the bench this season until a single start at California-
Riverside on Dec. 8, and now has started the last five games for the
Falcons. In that stretch, he has averaged 15.0 points and 6.2
rebounds.
"Ryan's just been getting better and better," Pilipovich said. "I was
going to choke him when he missed that (late) layup there, that dunk,
but I hugged him afterwards. He's just getting better and better. He's
good."
Swan said the Falcons "are meshing together as a team. I feel
like of all the teams, this is probably the closest team because of all
we go through, the academy life. Coming from Overland, where
we won, winning is in my blood. That's all I want to do. Playing
now is cool, but we're winning now and that's all I care about."
That life, of course, isn't for everyone, and Swan and his classmates
still have the option of leaving the academy after his sophomore
season. Basketball players have done that when it seems they
might have other D-I options or higher aspirations, such as
playing in Europe, but Swan is adamant that he's going to stick
with it.
"Everyone's going to have those days where they're like, 'Is this
really me?'" he said. "The end goal is what you have to look
forward to. It sucks some days, but I don't know, I'm a 20-year-old
kid getting a free education, getting paid. It's all good. I'm getting
a free education, probably one of the best educations I can get,
plus I have a guaranteed job. Plus, it makes my mom so happy.
That's the greatest part. . . I'm going to stay for sure. I mean, I don't
have any NBA people calling me right now, so I'm not going to put
all my eggs in that basket."
His mother, Diane, who played at Arvada West and coached Jamee
in high school, now is a special education teacher at Overland.
"She's a saint, let me tell you," Ryan said. "I cannot do her job,
for sure."
Ryan was born in Tucson and raised in nearby Marana, before he
and his mother moved back to Colorado in 2013, when Jamee
was about to begin her sophomore year at CU. "Her freshman year,
we were flying up to Colorado like once a month, and we were
like, 'We night as well move up,'" Ryan said. "Growing up in
Arizona was really different. The part I was in was really slow,
I was going to Marana, in the middle of nowhere. I felt like a
deer in the headlights when I stepped into Overland.
I was shell-shocked at first."
It helped that De'Ron Davis, now at Indiana, noticed that. "He
was the first person that befriended me at Overand," Swan said.
"I miss playing with that guy. I talked with him recently to make
sure he was doing well."
So is Swan.
Mile High Sports, January 14
Jonathan Bernier on holding down the Avalanche crease
Mile High Sports, January 12
Mile High Sports, January 7
Mile High Sports, January 1
Carl Soderberg: From albatross to asset