November 26, 2020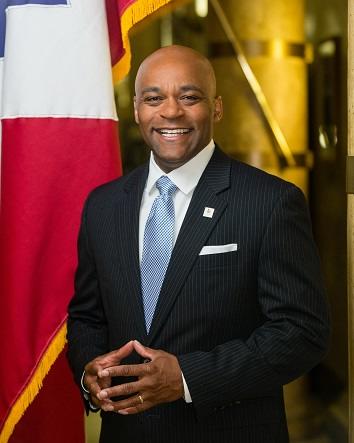 Denver Mayor Michael Hancock was in a tough job, period, and he is in a tougher job now.
I don't agree with everything he has done during the COVID-19 pandemic, but I have supported him and the job he has done. That's why this is so hard to understand.
When he returns from his Thanksgiving holiday visit with his wife, to his daughter in Mississippi, he must assess the damage -- and heed the no-holds barred views from both advisors and those outside his pandering circle of associates.
Take a deep breath.
Look around.
Listen.
See if dust settles.
Measure to what extent an additional apology can work.
It must be a sincere, off-the-cuff, look-into-into-the-camera apology. Even if the camera is on his laptop and the news conference is virtual and he is in quarantine under the guidelines he himself outlined to city employees.
It can't be a mere repeat of the the carefully crafted statment issued Wednesday after 9News broke the story of the Hancocks' disgustingly hypocritical Thanksgiving trip to visit their daughter. (My theory: The tip came from someone on the inside who had told the mayor, "Uh, Michael, you CAN'T do this" ... and was ignored.)
Take questions, one of which must be: Did you really think nobody would notice?
If there is no way to salvage his credibility and influence moving forward in the pandemic, Hancock should resign.
For the good of the city.
For the good of the state, given Denver's leadership and precedent-setting role in Colorado affairs.
And even for the good of the nation, considering the COVID-19 denialists' eagerness to jump all over the mistakes of those arguing for common-sense approaches for the public good.
Make no mistake. I've had it up to here with those who claim to be perfect and those who won't admit to ever having made a mistake. The problem there, of course, is that in this instance, the majority of those are from the PC/woke wing prone to unconditionally support Hancock, to wave off his hypocrisy as irrelevant and as something that can be overcome.
It's actually unnecessary to break this down politically.
While Hancock essentially was telling Denver residents not to travel for Thanksgiving, he had his boarding pass on his phone. (So to speak.) That's inexcusable, tone-deaf hypocrisy -- and completely counter to the public good.
I've already seen the pointed references suggsting restaurant and bar owners could just ignore Level Red protocols and say -- parroting Hancock's remarks and rationalization -- that their hearts spoke ... not their brains.
This is not red or blue. It is not Republican or Democrat. It is -- or at least should be -- non-partisan.
If Hancock has transformed every reaction to a COVID-19 related pronouncement into a lazy dismissal -- "You hypocrite! You can't practice what you preach!" -- he must resign.
I hope I'm clear here. This is not jumping aboard the bandwagon driven by those who have made it clear they prefer to ignore science and intelligence during the pandemic crisis. They're disgusting. They're idiots. I'm mad because Hancock has given the idiots ammunition.
He should have known better.
Also see: On the Weld County commissioners