January 12, 2021
What Joe Sakic said when asked
if this team has reached Cup or Bust ...
and has it really been 25 years?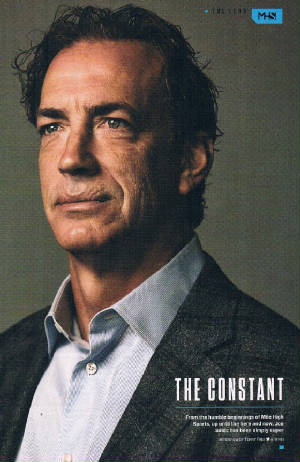 Mile High Sports Magazine
Does the Avalanche have to win the Stanley Cup ... or feel shame?
January 10, 2021
Impeachment: We can't
let him -- or his enablers --
get away with it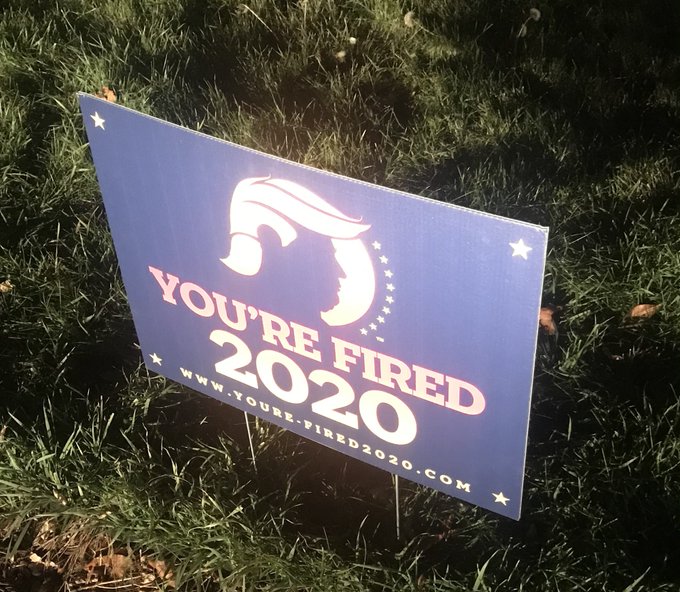 January 8, 2021
Tommy Lasorda and
the Summer of '70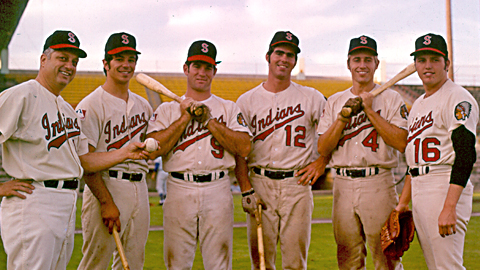 Tommy Lasorda, Bobby Valentine, Steve Garvey, Bill Buckner, Tommy Hutton, Bill O'Brien.
After his Thursday death, memories of Tommy Lasorda are flooding in from the baseball world.
I'm not going to try to compete with the anecdotes about his long and colorful tenure as the Dodgers' manager, or detail his life and career as if I'm on the Obit Desk.
This goes back to having crossed paths with him at a couple of junctures.
In the Summer of '70, I was a kid working for the Pacific Coast League Eugene Emeralds. Lasorda was the Spokane Indians' fiery manager.
Thirty years later as a journalist, I was his sole fellow passenger on a corporate jet flight from San Francisco to Denver and spent the two hours chatting with -- "interviewing" isn't the right word -- Lasorda for what turned out to be two Denver Post columns in June 2000.
If you want to get ahead of the story, here are those columns. (Note how primitive newspaper web sites could look in the early years after Al Gore invented the Internet.)
Now back to the Summer of '70.
January 2, 2021
Floyd Little made the Broncos. And I'm not talking about cracking the roster.